One of the most interesting things about the culinary world is that so many chefs begin their career with an apprenticeship, a much larger proportion than other sectors. During culinary apprenticeships, young chefs study under the supervision of a master chef in order to soak up all their knowledge. Many apprentice chefs also travel within and outside their home countries, developing their skills by testing themselves in different environments and exposing themselves to new forms of cooking.
To show you where a culinary apprenticeship can take you, here are 8 renowned UK chefs that started out as apprentices.
Heston Blumenthal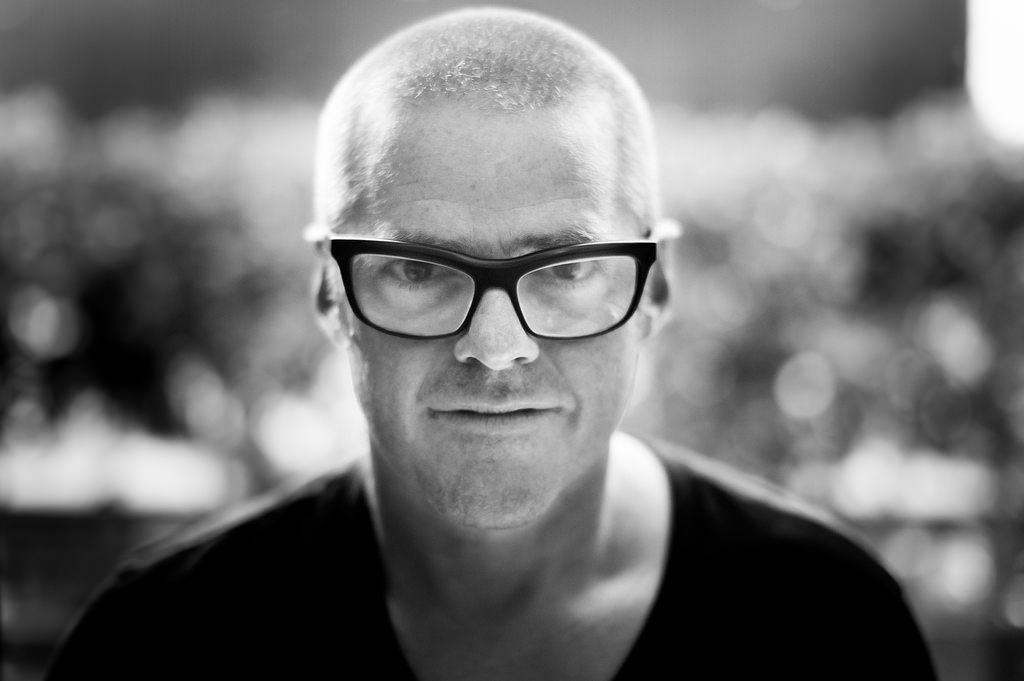 Heston Blumenthal is a very bright star in the UK's gastronomic landscape. When he left school at eighteen, Blumenthal began an apprenticeship at Raymond Blanc's Le Manoir Aux Quat'Saisons and over the next ten years took other odd jobs while teaching himself classical French cuisine in the evenings.
Blumenthal is best known for his revolutionary restaurant in Bray, Berkshire, The Fat Duck, that offers up multi-sensory dining experiences. It is also the place where Blumenthal further developed his unique scientific approach to cooking.
Blumenthal is not chained to culinary orthodoxy – he has come up with some of the world's most unusual and striking dishes. Think triple cooked chips, snail porridge, parsnip cereal and even bacon and egg ice cream!
Clare Smyth
Claire Smyth is widely celebrated as one of the greatest chefs in the world, being named World's Best Female Chef 2018 by The World's 50 Best Restaurants.
It's not surprising with such an impressive pedigree.
While at culinary college, Smyth served as an apprentice at Grayshott Hall, Surrey. She continued her training at a variety of restaurants in Australia, Cornwall and London before landing a post at Restaurant Gordon Ramsay with the titular, world-famous chef.
Her new restaurant, Core, in London's Notting Hill, celebrates British ingredients with her most famous dish being Potato and Roe. Core was voted the World's Third Best Restaurant by The Good Food Guide.
Gordon Ramsay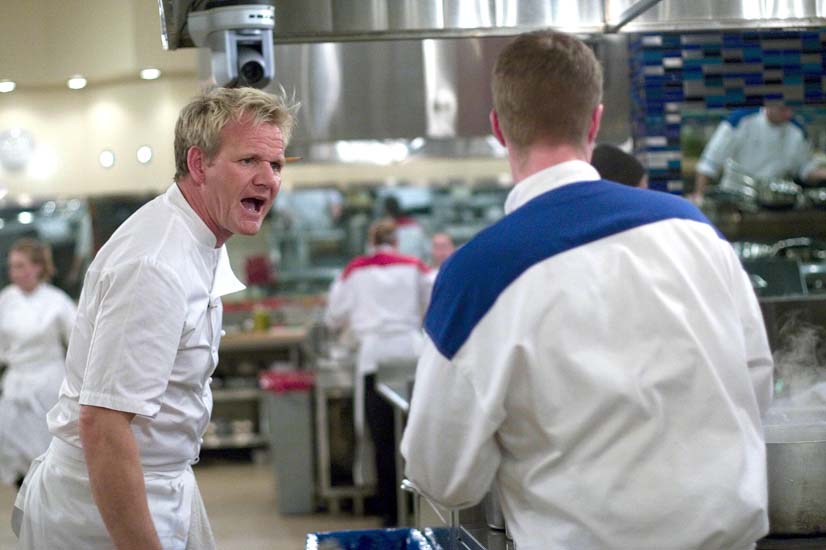 This man needs no introduction. If you haven't seen Kitchen Nightmares, Hell's Kitchen or been to one of his many restaurants around the world, then you've been living under a culinary rock.
Suffice to say, Ramsay is by far and away the world's most popular chef, and certainly one of the most successful from the UK. His fiery personality and cutting-edge cuisine have made him a darling of both food connoisseurs and mainstream audiences. He owns and manages 40 restaurants worldwide that have a combined 22 Michelin stars.
Not bad for someone who started off as an apprentice in hotel management, and whose enrolment in catering college was described by the chef and businessman as "a complete accident"!
Rachel Humphrey
Rachel Humphrey is the Head Chef at the revered Le Gavroche restaurant in London and has had a long and prestigious career since she's been there.
Humphrey joined Le Gavroche as an apprentice after leaving school in 1996, first becoming a Commis Chef in 1998, Chef De Partie in 2003 and then Sous Chef in 2004. (We think she would've loved our list of apprenticeship standards in hospitality!) In 2008, she was promoted to Head Chef and became the first female Head Chef in the restaurant's 40-year history at just 30 years old.
Humphrey was instrumental in livening up the restaurant's heavy classical French menu, emphasising seasonal produce and lighter, more contemporary dishes.
Jamie Oliver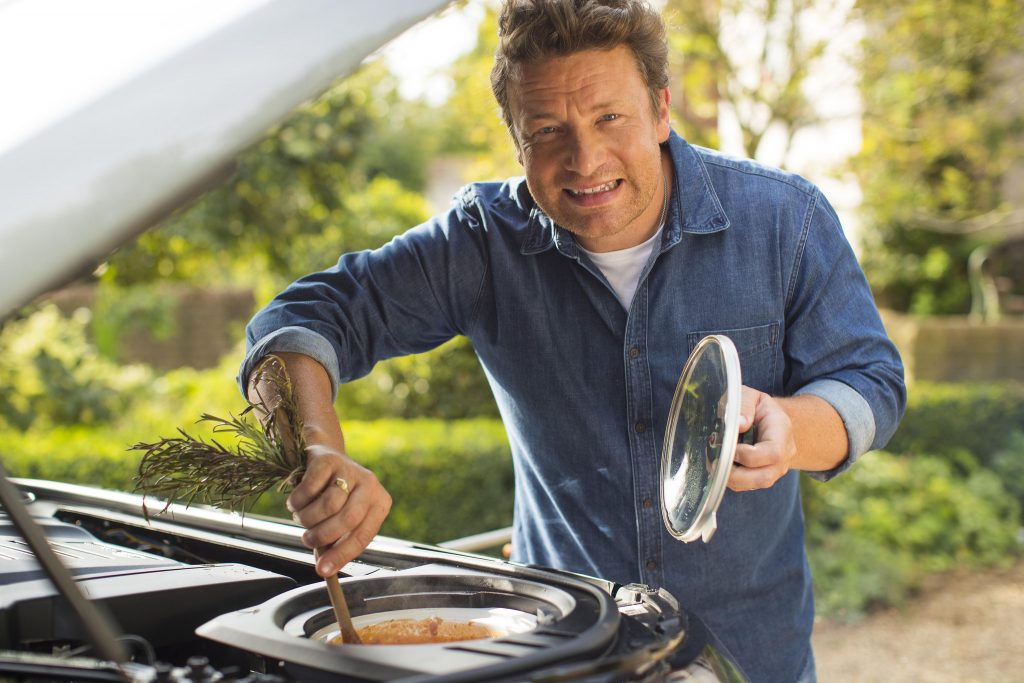 Known for his bubbly personality and perennial nice-guy demeanour, Jamie Oliver has become one of the most well-known, well-liked and successful British chef in the last 20 years.
Oliver left school at 16 with two GCSEs in Art and Geology and began his culinary career by enrolling in a home economics apprenticeship at Westminster College. This vital stepping stone was just what he needed to get started on his now legendary career. While acting as Sous Chef at The River Café in Fulham, he was noticed by the BBC in 1997 and two years later his TV programme, The Naked Chef, debuted on the channel.
Oliver's chain of restaurants has become well known for its apprenticeship programmes. In his establishments, many individuals coming from disadvantaged backgrounds are given a chance to succeed in the food industry.
Michael Caines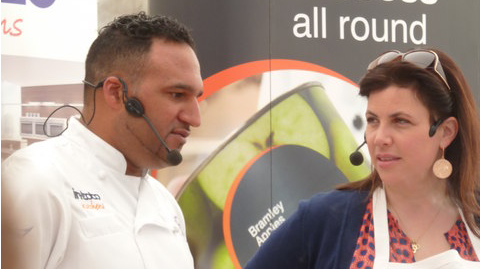 Michael Caines is perhaps one of the most impressive chefs in the UK. He's overcome a serious disability to become an industry icon with a Europe-wide reputation for catering brilliance.
At 18, Caines attended Exeter Catering College and undertook a series of apprenticeships at impressive establishments, like the Grosvenor House Hotel and Le Manoir. Then, at age 25, he lost his arm in a car accident. This would be a hard enough ordeal for anyone, but it was even more so for a man in a profession that requires extensive use of his hands. But he did not let this tragedy stop him. He went on to become head chef at Gidley Park, winning two Michelin stars by combining classical French cooking with the finest produce in the South West of England. He also co-owns a chain of boutique hotels.
Caines has also shown a desire to promote apprenticeships in the hospitality sector. He helped pioneer the Michael Caines Academy at Exeter College, widely considered to be the 'Oxbridge' of the culinary world.
Monica Galetti
The Samoan-born, Kiwi, London-based chef is best known for her appearances on the hit BBC TV series, Masterchef: The Professionals. Her reputation extends inside and outside the culinary world, as she also acts as an official UK Tourism Ambassador.
Galetti's first job was as an apprentice in a kitchen. She entered cooking competitions in Australia, America and Europe until she began to look for a position in London by sending her CV to top restaurateurs.
After moving from Wellington, New Zealand, to London, she worked her way through the ranks of the two Michelin starred Le Gavroche to become Senior Sous Chef, the first woman to hold such a position in the history of the restaurant. She later launched and was Head Chef at Le Gavroche des Tropiques in Mauritius. In 2017, she opened a new restaurant in London called Mere with her husband David Galetti that blends classical French and South Pacific influences.
Mark Jarvis
Mark Jarvis is one of the rising stars of London's restaurant scene, with his third restaurant, Stem, opening in March 2018 to great reviews.
He began his career with an apprenticeship at Chartridge Conference Company and worked his way up the ranks of Oxfordshire kitchens to a position at Raymond Blanc's Le Manoir, before opening Blanc's pub, The Thatch, as Developing Chef in 2007. He has also worked in revered restaurants including Sauterelle, Texture, Blueprint Café and The Bingham Hotel. He's known throughout London for his unique take on modern fusion cooking.
Jarvis is set to open even more restaurants around London if the success of his current venture continues.
~
What connects all these individuals is, regardless of their style and approach to food, is their dedication to quality. No chef rises above the ranks without adhering to rigorous standards. As an EPAO, TQUK is honoured to help apprentices across the UK meet thorough EPA standards and provide them with challenges that will help them learn and grow for the future.
To keep up to date with the latest TQUK EPA news, follow us on Twitter, Facebook, Instagram and LinkedIn.
See you around The Hive!