Meeting the Team
Welcome to the Hive, are you ready to meet the busy bees that make this all happen? From top to bottom we have talented and dedicated team who work hard behind the scenes ensuring that EPA with TQUK is a piece of cake.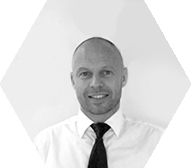 Andrew Walker – Managing Director
Andy is our Queen Bee, a title he's asked the staff to stop using. He works relentlessly to promote the Hive and build our team across the industry. Acting as Responsible Officer, he's accountable to Ofqual, the industry regulator, for TQUK's compliance and to the staff for provision of new drones when the rest of us cannot go on.
Andy reports to and sits on both the Advisory Panel and Board/Governing Body where any actions given will be disseminated by him to the Senior Management Team and colleagues. He's also been the main driver for establishing all our EPA policies and getting our ESFA application together. He really is the boss.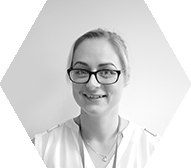 Kelle McQuade – Head of End-Point Assessment Organisation
As our head honey bee, it's Kelle's job to venture out into the wide world and return with the valuable nectar that helps the Hive grow. She's responsible for generating new business and liaising with prospective employers who are interested in assimilating into the Hive mind.
She is also responsible for making sure that our existing approved centres have everything they need to carry out and extend our world class customer service to learners up and down the country. She does this by visiting centres and speaking to them face to face to gain a greater understanding of their needs.
She's quite keen on butterflies, so wherever and whenever possible, be sure to point them out to her. She will love it. And then she will swarm.

Katie Orr – Head of Awarding Organisation
Katie worked for Ofqual before joining TQUK and whipping this Hive into our very best hexagonal shape. She works closely with Andy to shape the Hive's strategic direction and oversees the other departments' honey production.
It's rumoured she uses pages of Ofqual's General Conditions of Recognition as kindling for her bee smoker.
Katie also reports to and sits on the Advisory Panel.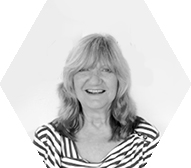 Adele Williams – Qualifications Development Manager
Adele is our most experienced bee keeper; she's been a member of the SMT since the dawn of time. She's an experienced qualification developer and excels at crafting course content into regulated qualifications and works closely with centres wishing to gain regulated status for their own bespoke services. She also manages our portfolio of qualifications throughout their life cycle. Most importantly, Tuesdays are Adele's cake making day so if you're passing by pop in for a slice of her famous Devonshire honey cake!

Paul Morrison – Quality Manager
Paul is the quintessential worker bee incarnate, a Quality Manager for the ages. He's responsible for coordinating the work of our Subject Experts, External Verifiers and in-house quality staff. Paul has a knack for processes and is thus perfect for validating all of the awards TQUK makes.
Paul likes to think he is healthy but naughtily binges on our honeycomb when no one's looking.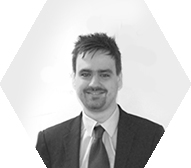 Tom Costigan – Operations Manager
Back in the days when the Hive was just a twinkle in Andy's eye, Tom started with TQUK as a little grub, becoming an account manager when they had only a handful of qualifications. He is now the Operations Manager and responsible for overseeing his own team of drones in the Business Development and Business Support departments. Tom's responsible for ensuring all our centres receive the level of service they have come to expect.
Tom has several flowers around town at which he likes to gorge. Never ask him to describe the differences between tulip and magnolia nectar. He'll have you planted there for days.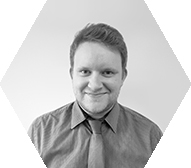 Kyle Green – Creative and Communications Manager
Kyle joined TQUK in 2016, flying in from a first aid company where he'd spent two and half years. He's responsible for increasing Hive awareness through social media and marketing campaigns whilst also ensuring the smooth running of the Hive's website.
It is Kyle's responsibility to ensure that our customers have the right information, in the right place, at the right time and that the Hive's reputation as a dynamic and forward thinking company is reflected in everything we present to the outside world.
When needed, Kyle calls upon a crack creative team of worker bees from all four corners of the meadow to produce high-quality marketing materials that properly represent the Hive.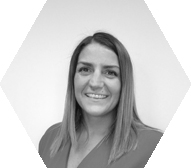 Danielle Fallon – Sales and Marketing Manager
Danielle has worked in the education sector for the last 10 years and absolutely loves it – so TQUK were delighted when she decided to join us! As Sales and Marketing Manager, Danielle will be generating leads for the Business Development and Client Relationship Teams, negotiating new business partnerships, overseeing client relationship processes, promoting the TQUK brand and identifying new and emerging markets for us to explore.
When she's not blazing a trail through the FE sector for TQUK, you can find Danielle crashing the nearest gig or music festival in typical Mancunian style. She also joins Kelly in the small yet vocal minority of Man City fans in the office. We're not quite sure what to do with them.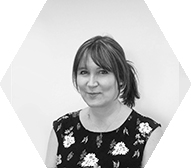 Lucy Hall – End-Point Assessment Coordinator
Lucy has loads of experience in the FE sector. She's worked extensively in hospitality and management and spent years as an IQA. After that, TQUK snatched her up!
Lucy sits at the centre of our EPA activities. She conducts activities associated with designing, developing and delivering compliant, relevant assessments to all of our apprenticeship learners. She also works with a bank of external assessors and monitors performance of our test items over time.
Outside of work, Lucy is a baker par excéllence and is currently challenging Adele for the title of TQUK's Empress of the Cake.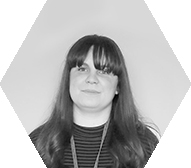 Rochelle Crichton – End-Point Assessment Officer
Rochelle buzzes around the Hive keeping daily operations running smoothly. She is a Hive anomaly since she doesn't sup on the sweet, sweet nectar that sustains all the other members: tea. We do not understand her resistance to brew-drinking. But we plan on converting her in the near future.
Rochelle is an integral part of the end-point assessment honeycomb, assisting employers, apprentices and training providers with all things 'EPA'. From the management of MCQ papers and results to navigating the organising of all the other end-point assessment components, Rochelle is all things 'EPA'.

Kelly Venter – Qualification Quality Coordinator
If Andy had not already co-opted the title of Queen Bee, it would no doubt go to Kelly. Kelly is the Hive's voice of reason and often comes to someone's rescue when, really, they should know better. She is integral to the Qualification development processes that keep the Hive running on a day to day basis. The Hive is still waiting on updates on whether or not Kelly is still pregnant.

Matt Garrod – Client Relationship Officer
Matt is one of our younger bees but has an impressive honey making pedigree with previous experience as an extra on an episode of TV's Shameless. He's a right Manc and we knew he had to be part of the Hive immediately. Matt is integral to the Client Relationship department by helping to keep all the office cogs turning.
Matt likes buzzing off to Florida in the winter. It's not to pollinate: it's to play golf during his time off. We fully expect him, during his next trip, to rope the Hive back a pet crocodile.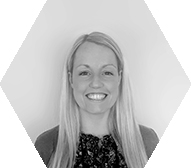 Sam Nightingale – External Quality Assurance Coordinator
Sam plays an integral role in the Hive by verifying and standardising all EQA activities, ensuring their consistency and confirming that all TQUK procedures are undertaken efficiently and effectively. Without bees like Sam in the Hive, making our honey money would be nigh-on impossible.
Sam used to be one of the head bees at The Manchester College. Her experience working in a college environment brings a fresh injection of perspective into our Quality honeycomb. She's been buzzing around learning environments for years and knows first hand how the Hive can capture their most valuable of nectars.

Ash Smith – Business Development Manager
Ash is the office's top honey maker and has a weekly office newsletter to prove it. He's responsible for transmogrifying centre and client concerns into sweet, sweet customer satisfaction. He's our front line guy and is in many cases the first experience clients have of the Hive's world class customer service.
Ash also offers wisdom and support to centres that are looking to grow their business or just maintain their high delivery standards. He also has secondary duties as TQUK's and the Hive's Official Social Media Mascot. You can catch his beard doing regular appearances on Twitter or Instagram.

Grant Newlands – Client Relationship Officer
Grant is TQUK's resident Scot, though you wouldn't know it if you met him. He loves his pitbull, Ozzie, and hates cricket – solid choices all.
Grant cultivates and fosters TQUK's relationships with all our excellent centres, acting as their main point of contact, responding to calls and emails while also contacting centres to ensure they have everything they need. Grant also provides advice on compliance with marketing qualifications.
Grant is responsible for managing centres in south England.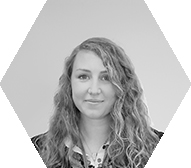 Roisin Maguire – Business Support Officer
Of all the bees in the TQUK Hive, Roisin is the best travelled. She has visited meadows on the others side of the field and has come back with valuable information. As Business Support Officer, Roisin undertakes all the tasks that underpin the day-to-day operations of the Hive, from shipping to quality assurance.

Blanca Martinez – Graphic Designer
We're all familiar with the need for every Hive to have an interior decorator. While we've been making the new Hive a bit fancier with some posters, Blanca is one of the crack creative team with the aesthetic know-how to make all the Hive's digital endeavours look sleek and beautiful. Blanca is so skilled at being one of our worker bees that she's able to be part of our Hive even from Barcelona, Spain. Blanca says she needs to be in Barcelona because the soothing sound of waves lapping against the beach helps her creative process. Kyle almost believes her.
Blanca is in charge of creating a recognisable Hive identity synonymous with our values and flexible approach to apprenticeships.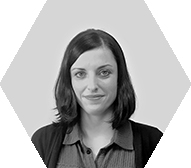 Laura Sharkey – Marketing and Development Advisor
Laura Sharkey used be a top worker bee at TQUK before taking some time off. And she's returned to the Hive's landing pad, better than ever. She's shed her previous exoskeleton as a Business Development Manager (a very successful one at that) and taken on a new role as Marketing and Development Advisor. She'll be working closely with the crack creative team writing, reviewing, assisting with and developing our marketing resources.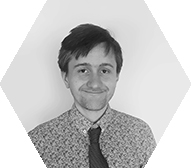 Kit Jenkin – Content Officer
As a business, how the Hive communicates with the outside world is of vital importance. It's often said that bees communicate through interpretive dance. Kit doesn't know any interpretive dance, but he's pretty OK at writing things, so that's what we get him to do instead.
Kit produces both written and creative content for communication within and without the Hive. He's also responsible for posting incisive and engaging content on our blog page, social media feeds and website in order to build Hive awareness across multiple platforms.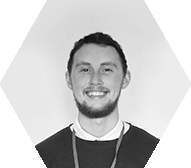 Lewis Skilbeck – Business Support Officer
Lewis's favourite adjectival clause to use around The Hive is 'sweet as', which makes him a perfect addition to our honey-making team. He recently flew over from his home hive in Durham, which he really hated. Like, really. Hated it. (Don't get him talking about it. He'll be buzzing for hours.)
Lewis flies daily into the mist of operations at TQUK, resolving customer queries, dispatching certificates, conducting quality assurance checks and more. He also works across honeycombs, supporting the work of the other bees and promoting compliant and complimentary audit trails.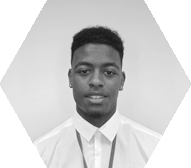 Jardel Depeiaza – Business Support Officer
Jardel is the only proper footballer at TQUK. (The rest of us can only dream.) He's so good that at age 18 he got a scholarship to go to college and play football in Atlanta, no doubt intending to make his future colleagues incredibly jealous.
As a Business Support Officer, Jardel is in charge of the everyday activities that keep TQUK running smoothly: resolving customer queries, dispatching certificates, conducting quality assurance checks and more. He also works across departments, supporting the work of others and promoting compliant and complimentary audit trails.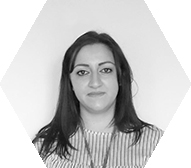 Sophie Al-Hakim – Quality Officer
Sophie is a quality honey-maker extraordinaire, acting as the main worker bee in Paul Morrison's astute Quality Department. She's survived this long, so we expect great things from her.
She inspects the nectar samples sent to us from our wonderful centres, reviewing it for quality and then offering advice on improvement, eventually helping some centres to rise to the status of Makers of Royal Jelly. She's also The Hive's guru on Internal Quality Assurance and advises centres on what to expect when the External Quality Assurance drones swarm in.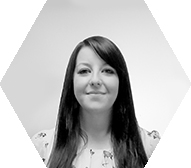 Jana Jassova – HR Officer
Every hive needs bees that keep all the others in check. Traditionally, this is a collective responsibility of all the worker bees in the colony, which have an innate sense of hive order built into them. In The Hive, though, this function is performed by one worker bee in particular – our invincible Jana Jassova. The fact that she does it all single-handedly makes her all the more impressive.
Jana's in charge of creating The Hive's policies and procedures and making sure they're all up to date with the latest legislation. She's also in charge of recruiting the next wave of The Hive's worker bees.