Advanced and Creative Hair Professional
The End-Point Assessment for the Advanced and Creative Hair Professional apprenticeship will include a Knowledge Test, Observation and Questioning, and a Professional Discussion.
What they do
Advanced and Creative Hair Professionals are creative, passionate, and driven professionals who work without supervision, managing themselves and others when required. They provide a quality service, whilst working to the highest standards and continuously developing their personal and professional skills.
An Advanced and Creative Hair Professional works in the hair industry, which is one of the largest, most trusted and fashion-forward professions. They take ownership of their work and client lists, accept responsibility, are proactive, flexible and adaptable, plan their work and time, and aim for excellence by taking exceptional pride in their work and industry.
The work environment can be varied in size, style and ambience, from a bespoke salon, the media industry, cruise ships, product houses and manufacturers, to luxury high-end hair salons. They are highly skilled and experienced individual professionals who deliver fashion-forward hair trends, which are innovative styles inspired by current images and their own creativity, individual flair, imagination and interpretation.
End-Point Assessment Components for the Advanced and Creative Hair Professional
Knowledge Test
Observation and Questioning
Professional Discussion
Knowledge Test
The Knowledge Test is a controlled assessment that consists of 40 multiple-choice questions. It is an accurate way to test the Apprentice's underpinning knowledge that may not naturally occur in other assessment methods. The test can be taken online or in paper-based format. The Apprentice will have 80 minutes to complete the test.
Observation and Questioning
Apprentices will be observed by an independent assessor completing work in their normal workplace, in which they will demonstrate the KSBs assigned to this assessment method. The Apprentice will undertake two services:
create one precision cut and finish from their personal collection of hairstyle looks
complete one advanced creative colour conversion service on previously coloured hair
The Observation and Questioning will take a maximum of five hours and may be split into discrete sections (per service) held over a maximum of one working day.
Professional Discussion
The Professional Discussion is a 45-minute structured, two-way discussion between the Apprentice and their End-Point Assessor. The End-Point Assessor will ask the Apprentice a minimum of eight questions prepared after reviewing the Apprentice's Collection of Looks, which will be submitted at Gateway.
More information
If you would like to learn more about the Advanced and Creative Hair Professional Apprenticeship Standard, please see our factsheets page. Alternatively, you can visit the Institute for Apprenticeships website.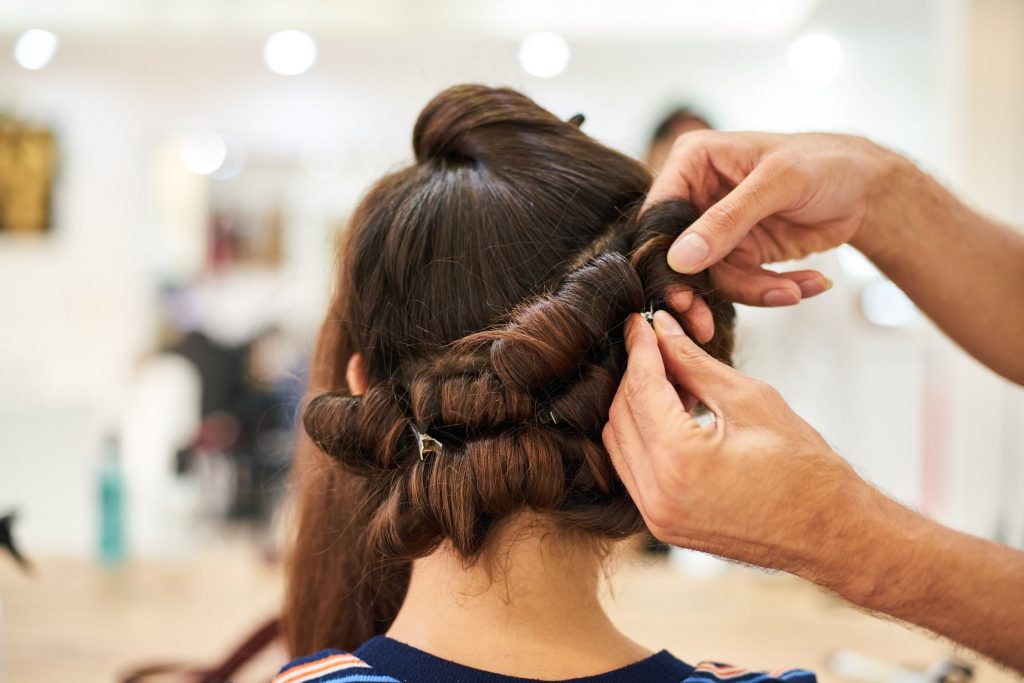 Fee:
£450
Payable at registration: £113
Payable at Gateway:  £337
Functional Skills:
Level 2 Award in Functional Skills English
Level 2 Award in Functional Skills Mathematics
Payment Terms:
Training Qualifications UK will invoice a registration fee (~25%) upon registration and a gateway fee (~75%) upon gateway submission. Gateway fees will be adjusted depending upon the remote or face-to-face assessment preference.
Download Factsheet
*25% registration fee is transferrable to a new registration should an Apprentice withdraw from the apprenticeship. Upon receipt Apprentices, Employers and Training Providers will gain access to the TQUK EPA management suite.
**75% fee paid at gateway in non-refundable as we anticipate that once the apprentice has passed through gateway they will be ready to undertake the end-point assessment elements. If the 75% payable upon gateway is not paid within 30 days of invoice we, as the EPAO, will put a hold on any end-point assessment activities being undertaken and any certification processes.
Training Qualifications UK offers one free re-sit per multiple-choice test where included within a standard. Element assessments re-sits will be charged per assessment and standard