A Chef De Partie is responsible for running a specific section of the kitchen. This type of chef usually manages a small team of workers, which they must keep organised so that dishes go out on time and the work area remains clean and orderly.
However, in smaller kitchens, a Chef De Partie may work independently as the only person in their section. Also known as a station or section chef, the Chef De Partie reports to the senior chef and has a very important role in any kitchen.
There are four assessment activities for the Chef De Partie independent end assessment. The on-demand test, practical observation and culinary challenge may be undertaken in any order and the professional discussion must be the last activity completed. All assessment activities must be completed within two months.
Commonly at a job interview chef applicants will present a log of their previous achievements, often including the range of dishes they have previously prepared. This assessment aims to replicate this industry practice and develop it so that the independent end assessor can assess the apprentice's performance over a range of food groups, preparation and cooking methods to build on what is seen in the observations.
End-Point Assessment Components
On-Demand Test
Practical Observation
Culinary Challenge Project and Observation
Professional Discussion
On-Demand Test
The two-hour On-Demand test (including 30 minutes reading time) will be scenario based, requiring the apprentice to demonstrate reasoning and joined up thinking, demonstrating synoptic performance against the key elements of the standard. The questions will cover a representative sample of the grading criteria, be externally set and marked by an assessment organisation and be undertaken either on the employer's premises or off-site.
Practical Observation
The practical assessment is an observation of the apprentice in the kitchen environment and must include customer interaction. During the four hour observation the apprentice should have the opportunity to demonstrate competence in preparation, cooking and service of dishes in order to best demonstrate how they have applied their knowledge, skills and behaviours in a real-work environment to achieve genuine and demanding work objectives.
Culinary Challenge Project and Observation
The apprentice will use the culinary challenge to display both precision and creativity. The challenge requires the apprentice to design and cost a menu, comprising three starters, three main courses and three desserts. They will then produce a three-course meal for two people in three hours, comprising one starter, one main course and one dessert from their menu. The apprentice will prepare a full recipe with time plan prior to the assessment.
Professional Discussion
The 90-minute professional discussion is a structured discussion between the apprentice and their independent end assessor and includes 30 minutes for a review of log of dishes and costings for the culinary challenge. The discussion will be planned in advance to allow the apprentice to prepare fully and will include a range of question covering the period of learning, development and continuous assessment, coverage of the standard and personal development and reflection.
More Information
If you would like to learn more about the Chef De Partie apprenticeship standard, check out our factsheets page or alternatively you can find more information via the Institute for Apprenticeships website.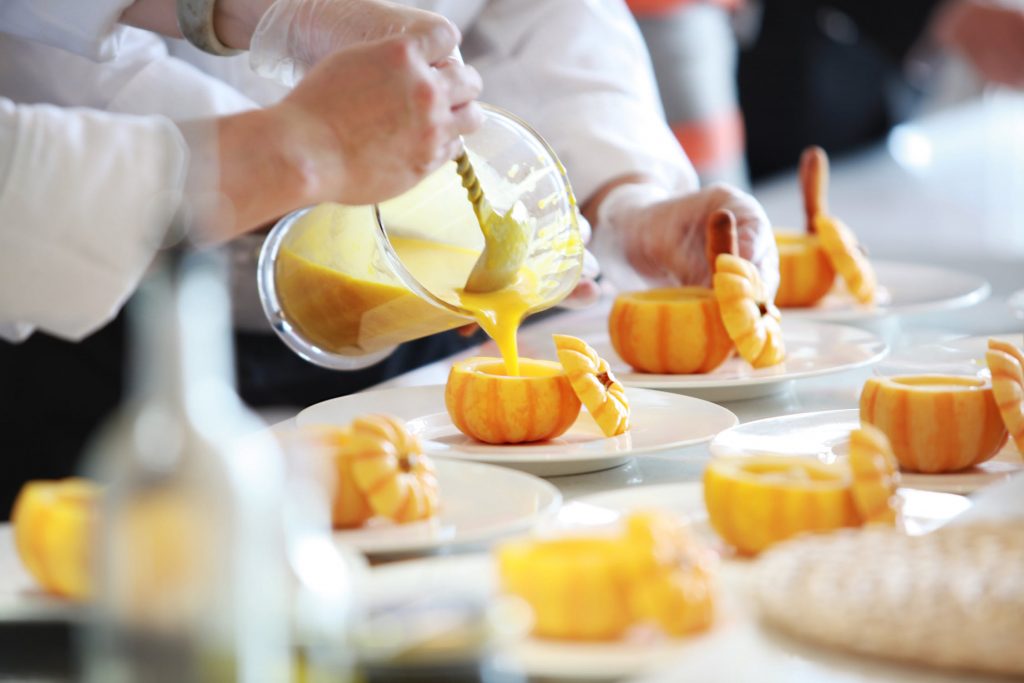 Funding Band:
12 (£9,000)
Fee:
£1450
Payable at registration: £362 (25%)*
Payable at Gateway: £1088 (75%)**
(+£100 surplus if Face to Face Professional Discussion)
Functional Skills:
Level 2 Award in Functional Skills English
Level 2 Award in Functional Skills Mathematics
Payment Terms:
Training Qualifications UK will invoice for payment at the registration phase (25%) and upon the gateway process (75%). Payment terms 30 days.
Download Factsheet
*25% registration fee is transferrable to a new registration should an Apprentice withdraw from the apprenticeship. Upon receipt Apprentices, Employers and Training Providers will gain access to the TQUK EPA management suite.
**75% fee paid at gateway in non-refundable as we anticipate that once the apprentice has passed through gateway they will be ready to undertake the end-point assessment elements. If the 75% payable upon gateway is not paid within 30 days of invoice we, as the EPAO, will put a hold on any end-point assessment activities being undertaken and any certification processes.
Training Qualifications UK offers one free re-sit per multiple-choice test where included within a standard. Element assessments re-sits will be charged per assessment and standard