A commis chef is the most common starting position in many kitchens and in principle the most junior culinary role. A commis chef carries out basic cooking tasks and prepares food under the supervision of a senior chef whilst their primary objective is to learn and understand how to carry out the basic functions in every section of the kitchen.
Therefore this apprenticeship provides the apprentice with the opportunity to experience, consider and value each section with a view to choosing an area where they feel most inspired. The learning journey of any chef will vary considerably from one individual to the next; however, it is necessary to understand and have experience in the basics that this role provides in order to progress to any future senior chef role.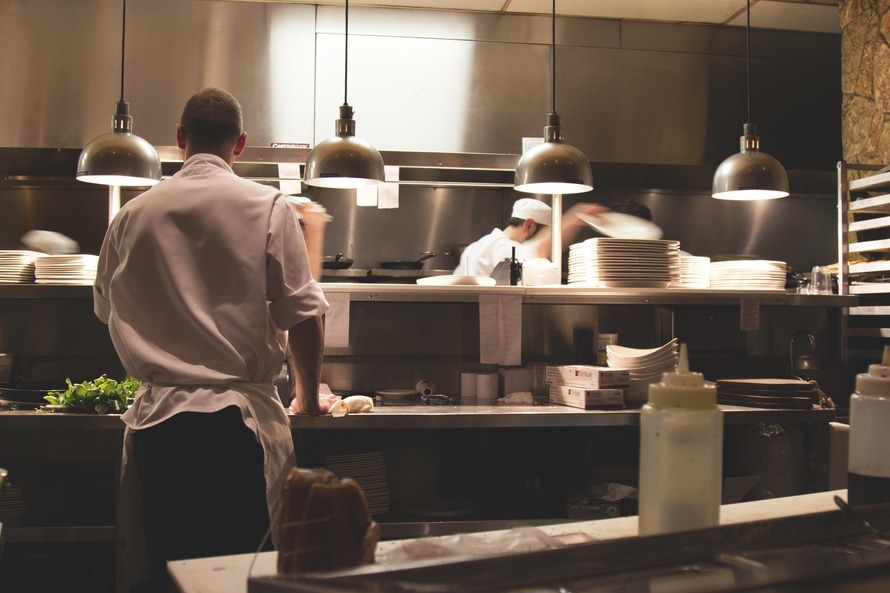 Fee:
£1350
Payable at registration: £337 (25%)*
Payable at Gateway: £1013 (75%)**
Functional Skills:
TQUK/IQ Level 1 Award in Functional Skills English (QCF) (Attempted Level 2 Award in Functional Skills English (QCF)).
TQUK/IQ Level 1 Award in Functional Skills Mathematics (QCF) (Attempted Level 2 Award in Functional Skills Mathematics (QCF)).
Industry Requirements:
Completed prior to enrolment: Level 1 Functional Skills in English and Mathematics
Completed prior to completion: Competence clearly evidenced by the on-programme progression review meetings and records
Completed Recipe Log
Payment Terms:
Training Qualifications UK will invoice for payment at the registration phase (25%) and upon the gateway process (75%). Payment terms 30 days.
Download Factsheet
*25% registration fee is transferrable to a new registration should an apprentice withdraw from the apprenticeship. Upon receipt apprentices, employers and training providers will gain access to the TQUK EPA management suite, our end-point assessment information packs, mock examinations, study tips, revision guides, training logs and self-assessment forms.
**75% fee paid at gateway in non-refundable as we anticipate that once the apprentice has passed through gateway they will be ready to undertake the end-point assessment elements. If the 75% payable upon gateway is not paid within 30 days of invoice we, as the EPAO, will put a hold on any end-point assessment activities being undertaken and any certification processes.
Training Qualifications UK offers one free re-sit per multiple-choice test where included within a standard. Element assessments re-sits will be charged per assessment and standard