The End-Point Assessment for the Early Years Educator apprenticeship includes a Knowledge Test and a Professional Discussion.
What They Do
Early Years Educators, and other job roles such as Nursery Nurse and Childminders, are highly trained professionals who play a key role in ensuring that young children learn and develop well and are kept healthy and safe.
In the Early Years Educator apprenticeship, apprentices can work within a range of settings including full day care, children's centres, preschools, reception classes and in a home setting as Childminders. They may either be working on their own or supervising others to deliver the Early Years Foundation Stage (EYFS) requirements set by the Government for the learning, development and care of children from birth to 5 years old.
From understanding the expected patterns of children's development from birth to 5 years, and having an understanding of further development from age 5 to 7 to the importance of undertaking continued professional development to improve their own skills, an Early Years Educator is required to have a wealth of Knowledge, Behaviours and Skills for early years settings.
Full-time apprentices will typically spend 18 months on-programme (before the gateway stage) working towards the occupational Apprenticeship Standard, with a minimum of 20% Off-the-Job Training. All apprentices will spend a minimum of 12 months on-programme.
End-Point Assessment Components for the Early Years Educator Apprenticeship 
Knowledge Test
Professional Discussion (underpinned with Portfolio)
Knowledge Test
An effective way of accessing the associated Knowledge and Skills for the Early Years Educator Apprenticeship Standard is via a Knowledge Test. As there is a substantial quantity of theories, psychological practices and safeguarding knowledge to test and assess before competence can be confirmed, the Knowledge Test will last for 60 minutes and contain 35 multiple choice questions
The Test can be either computer or paper-based.
Professional Discussion (underpinned with Portfolio)
The Professional Discussion will be appropriately structured to draw out the best of the apprentice's competence and excellence and cover the Knowledge, Skills and Behaviours assigned to this assessment method. The Professional Discussion will allow the apprentice to evidence both the Knowledge gained and its application through Skills and Behaviours. The Discussion will allow the End-Point Assessor to thoroughly test understanding through open and follow up questions.
The underpinning Portfolio which is required to accompany the Professional Discussion will include naturally-occurring evidence, and will help the End-Point Assessor to question and analyse against the KSBs. The apprentice will be required to submit 10-12 pieces of evidence in total.
The End-Point Assessor will conduct and assess the Professional Discussion which must last for 90 minutes (+/- 10%). If further time is needed, it may be granted for apprentices with appropriate needs, for example where signing services are required.
More Information
If you would like to learn more about the Early Years Educator Apprenticeship Standard, check out our factsheets page, or alternatively you can find more information via the Institute for Apprenticeships website.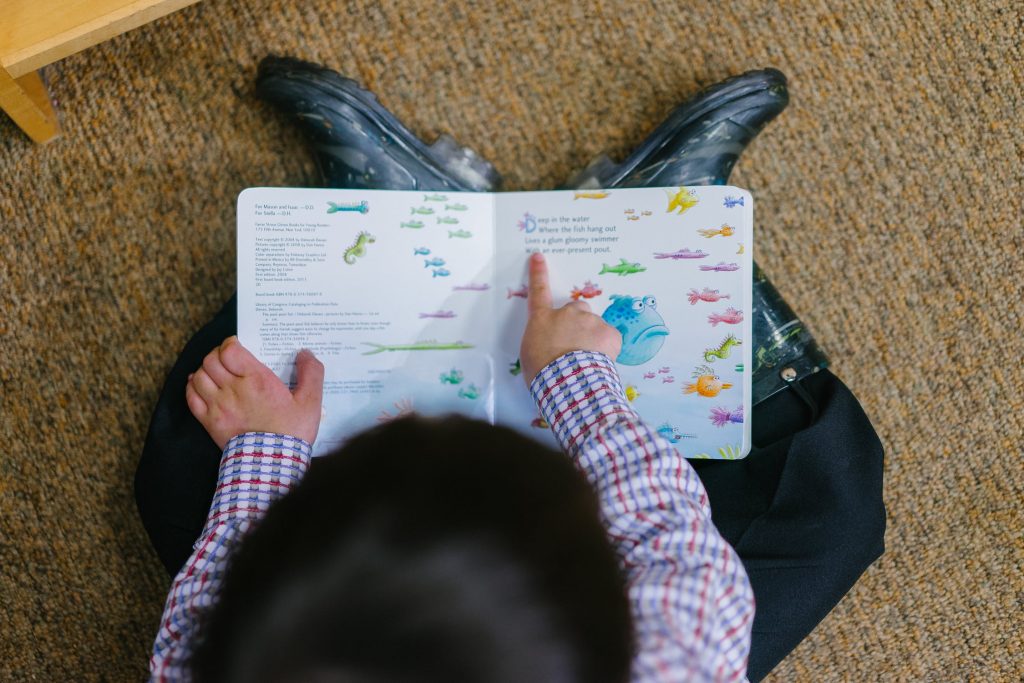 Fee:
£600 (Remote) £700 (Face-to-Face)
Payable at Registration: £150
Payable at Gateway: £450 (Remote) £550 (Face-to-Face)
Functional Skills:
Level 2 Award in Functional Skills English
Level 2 Award in Functional Skills Mathematics
Industry Requirements:
Level 3 Award in Paediatric First Aid (RQF) or
Level 3 Award in Emergency Paediatric First Aid (RQF) or
complete a first aid course delivered by one of the following types of organisations as per the EYFS requirements. Voluntary aid society, member of trade body with an approval monitoring system.
Payment Terms:
Training Qualifications UK will invoice a registration fee (~25%) upon registration and a gateway fee (~75%) upon gateway submission. Gateway fees will be adjusted depending upon the remote or face-to-face assessment preference.
Download Factsheet
*25% registration fee is transferrable to a new registration should an Apprentice withdraw from the apprenticeship. Upon receipt Apprentices, Employers and Training Providers will gain access to the TQUK EPA management suite.
**75% fee paid at gateway in non-refundable as we anticipate that once the apprentice has passed through gateway they will be ready to undertake the end-point assessment elements. If the 75% payable upon gateway is not paid within 30 days of invoice we, as the EPAO, will put a hold on any end-point assessment activities being undertaken and any certification processes.
Training Qualifications UK offers one free re-sit per multiple-choice test where included within a standard. Element assessments re-sits will be charged per assessment and standard