In this week's instalment of A View From the Inside, we interview Ash, TQUK's star Customer Relations Officer, to get his take on the new apprenticeships landscape, the ins and outs of End-Point Assessment and the greatest fizzy drink ever created.
Beginnings…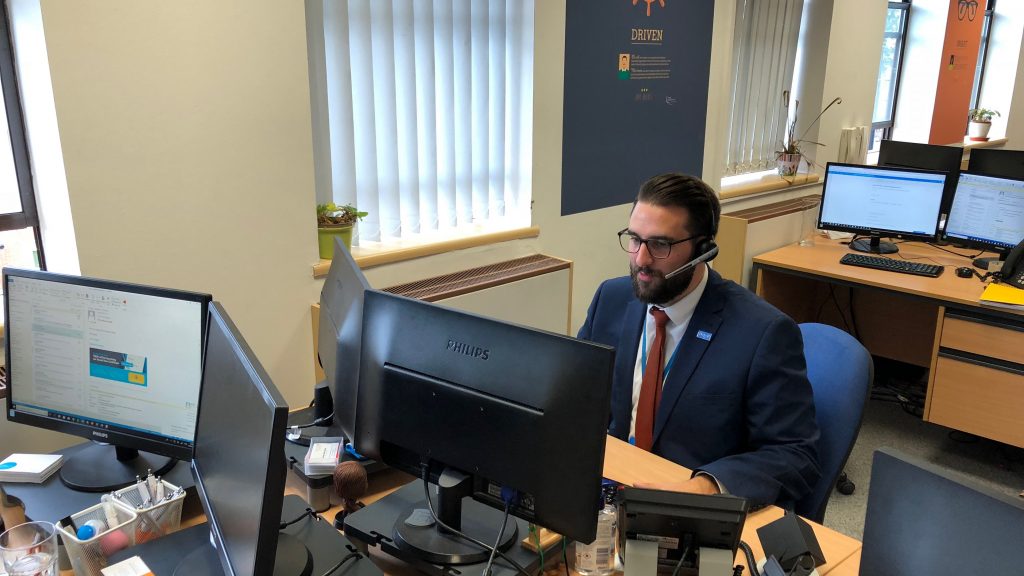 What happened when you left university?
I thought I was going to join the army, become an officer and have a long career…I'd wanted to be in the army since I was a kid. They wouldn't accept an officer with a degree without certain results on their A levels, so I was looking to sit an A level in order to get in. And then I joined the Royal Engineers and got a good taste for it. Eventually, though, I realised the lifestyle wasn't for me.
You did history in university, right?
I'm one of those boring people that could sit at home all day and watch a documentary on the Russian Revolution in 1917 and still find it interesting. There's always something new to find, even when everyone knows the story. People think they know everything and then two years later some guy will come out of nowhere with a little bit of evidence that will flip everything on its head. When people say the past is the past, that's true but you can still learn a lot from it. You always have a frame of reference for today.
The story of how you got hired has entered TQUK lore. Tell us about it.
It was when I was living in Wern. Beautiful part of the country, dead peaceful. It was like pressing rewind on your video player. It's a nice place, but not for a young person. It didn't take me long to start getting itchy feet.
I ended up coming home, started looking at jobs and that was when David, my stepdad, told me about the job. He was the postman where TQUK was in Cadishead. Andy and Katie chatted with him about the company and they mentioned that they were hiring, so he told me about it and I said, Why not?
The postal service still has its uses.
A face of the company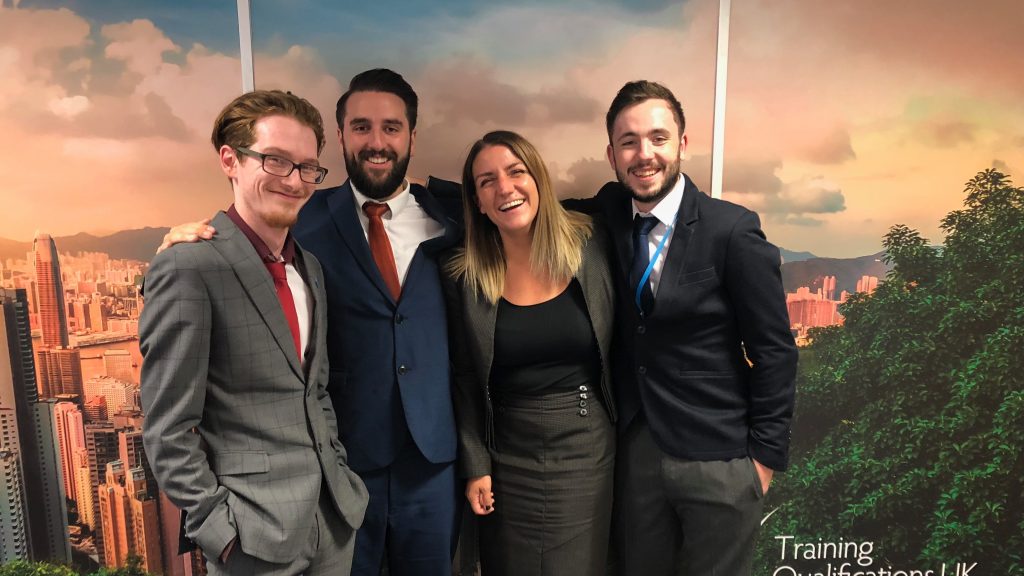 You've become the mainstay of the Client Relationship Team. What would you say is the hardest thing you've had to learn on the job?
The knowledge. You have to learn a lot, and you don't stop learning.
I don't have a background in the business side of education, so in terms of learning, I was starting from scratch. It was really interesting to learn more about the other sides of education, however – I had no idea this side of education existed. It's possibly one of the most annoying things to explain to your mates when they ask where you work!
You're known as the de facto face of the company. What's that like?
It's not a bad thing. I'm in a frontline role so it's expected that people know who I am. It's also really great to develop some close and familiar relationships with the people at our centres. It's a nice feeling that people know who you are and like you. You need someone on the phones who can empathise and respond to people's concerns. A lot of the time, people just want someone to understand their frustrations.
Wrangling with End-Point Assessment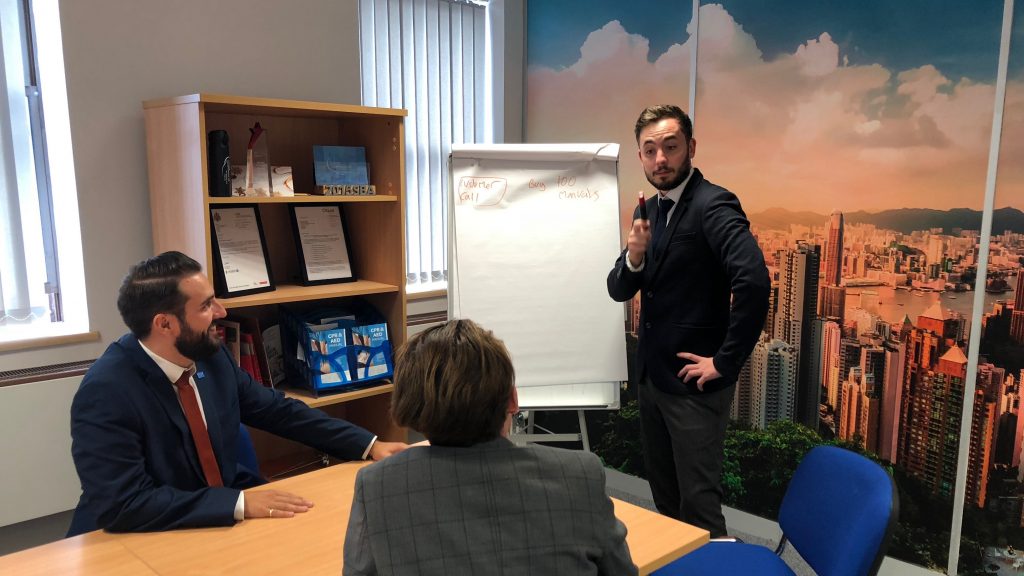 You've been more and more involved in the EPA side of the business. Has it changed how you interact with customers?
The first thing was learning about it. It's really new, but once you look at it long enough, it starts to feel familiar and gets really interesting. My approach is quite similar, though not as sales focused. More about building a rapport. EPA can be a prickly subject so you have to put in that extra effort to get people on board.
You've had a lot of interaction with employers and training providers. What would you say the general attitude is to the new reforms?
Some people jumped on board immediately because they knew it was staying, but I come across people here and there that think it's temporary, that the changes aren't going to stay. But I think people are slowly coming around to it. It's not bad at all once you understand what it is and why it's being done.
Why do you think it's now up to employers to choose the EPAO?
Not sure what the original intention was, but it gets the employer more involved in the apprentice's results and education. They're invested, and that's a good thing.
In order for apprenticeships to matter, employers have to buy into the value of it and do what's necessary to provide a good education. That buy-in and investment weren't necessarily there before, either, when all apprenticeships were covered by the government. So there wasn't as much responsibility placed on the employer.
What's it been like working with Kelle and the EPA Team? Has your experience with the awarding organisation side of the business been helpful?
It's great. Kelle breathes EPA so can always help. It's been interesting talking to centres with more of an EPA focus. I've generally found they are more engaged as it still seems quite new. It's a pleasure to feel as if I'm introducing people to their next big project.
Apprenticeships in the UK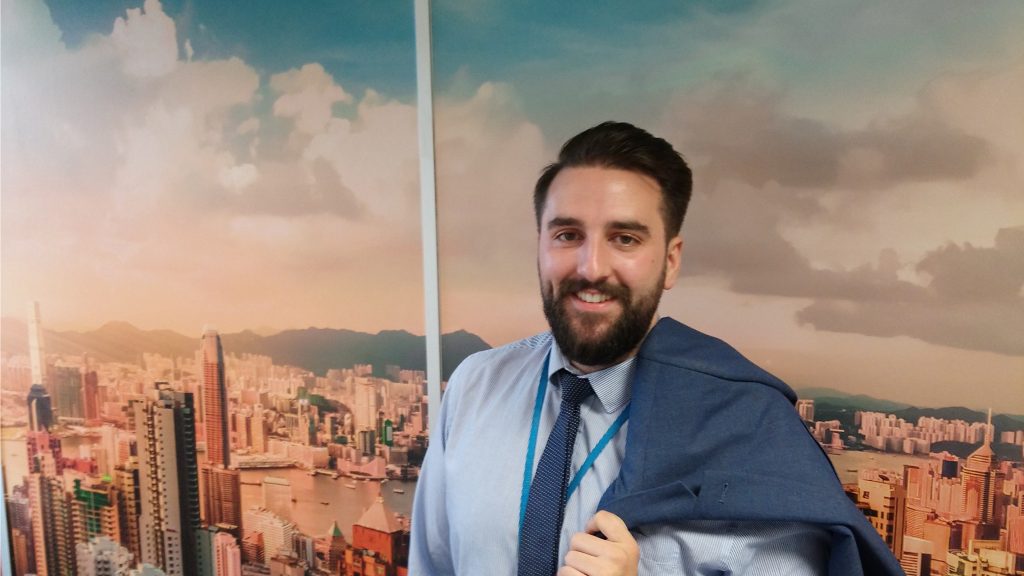 There have been a few news stories recently about the lack of EQAs for particular apprenticeships. Have you heard about anything like that from employers/training providers you've talked to?
The EQA should be one of the first things decided once a standard is being set up for release. If EPAOs move ahead and gain approval for a standard without an EQA, it would be a massive risk. For example, if the EPAO wasn't also an awarding organisation, and Ofqual became the EQA, the EPAO would lose the business for that standard. They may have already spoken to employers and created resources. It should be clear from the start who the EQA is.
Are there any pros or cons to employers being in charge of creating the apprenticeship standards?
Having the creation process dominated by larger companies should show an improvement in the standard of the apprenticeship. But it leaves little independence for small companies to leave their mark and cater the apprenticeship. For example, a larger company may use the same introduction across the board whereas a smaller company may personalise or cater an introduction depending on who they're talking to. A lot of people are starting to like the independent small shops again.
Did you ever consider doing an apprenticeship yourself?
Already completed a level 4 apprenticeship in Business and Professional Administration! Although, it'd be interesting to sit through the EPA process as a learner to really get a feel for the process. That's one thing I think a lot of people in positions like ours are missing – the first-hand experience of the apprenticeship.
Looking back at your time at TQUK, what's one thing you've accomplished that you're most proud of?
You try to be proud of everything. I'm after the respect of others more than anything. If you needed something done, you can ask me. I'm not the type of person to get really excited when we do a big deal or make a lot of money, although that's great. It makes me happier when I get good feedback from a customer.
3, 2, 1…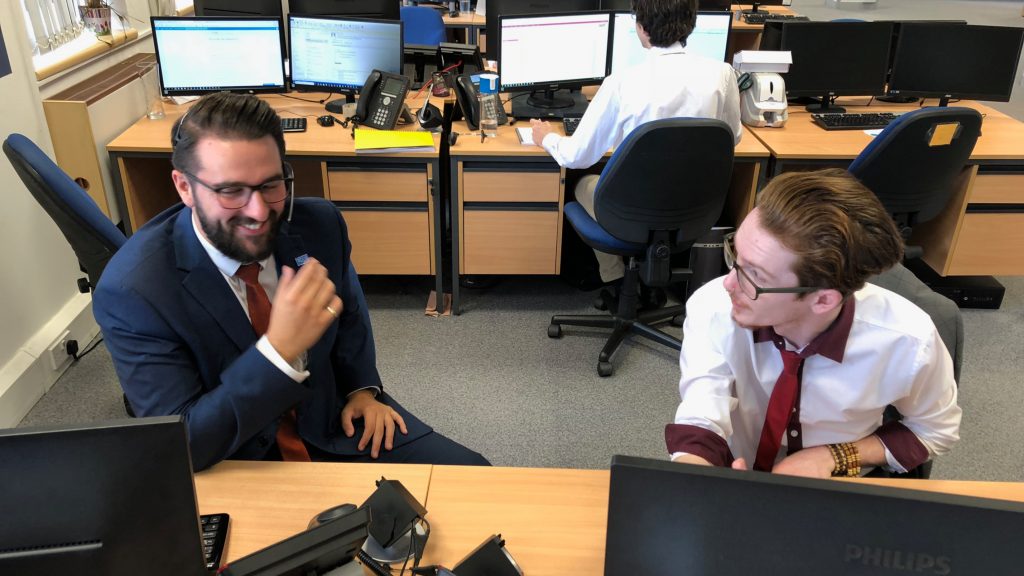 You've entered the lightning round! You have to answer each question within three seconds!!
Uh oh.
Tolstoy or Dostoevsky?
Who?
Coke or Pepsi?
Pepsi. Only because Pepsi Cherry Max is an addiction.
Cats or dogs?
Dogs!
Men or women?
Women.
The sky or the ground?
Sky.
What is the meaning of life?
Pepsi Cherry Max.
~
Stay glued to TQUK's blogs to for more insight on qualifications, apprenticeships, quality assurance and much, much more. To keep up to date with the latest news from TQUK EPA, return to our blog or follow us on Twitter, Facebook and Instagram.
See you around The Hive!