Hiring an apprentice is the perfect way to improve your business in 2019!
As we've said before, hiring an apprentice brings a wealth of benefits to your organisation. 75% of employers reported that hiring an apprentice had improved the quality of their product or service while others saw a decrease in their turnover rates and an influx of new ideas in their workplace.
To help all of the interested employers out there, here's a useful step-by-step guide on how to hire an apprentice
1. Choose a Standard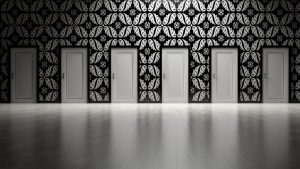 There are still apprenticeship frameworks to choose from, but they are slowly being phased out as the government replaces them with the new and improved Apprenticeship Standards. So, the first step to hiring an apprentice is to choose an Apprenticeship Standard that would benefit your business. There are a huge variety of standards available spanning numerous sectors, from Healthcare to Business to Retail. By hiring an apprentice, you'll join the many businesses who've benefitted from a 76% productivity increase, an increase in retention rates and will give back to your local community by helping combat youth unemployment in your area.
2. Find a Training Provider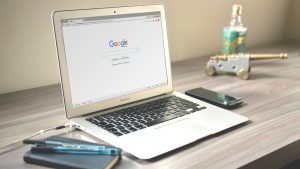 After you pick a standard, you should find a training provider that offers training for your chosen standard. We partner with many training providers that train apprentices for employers across the country. The Register of Apprenticeship Training Providers is a good place to start looking, as it contains the extensive list of training providers who are eligible to train apprentices.
3. Check Your Funding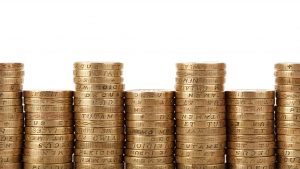 You can receive government funding to pay for your apprentice's training. If you're an employer with a pay bill of over £3 million every year, then you automatically pay the apprenticeship levy. This means that you'll receive funds to spend on training and assessing your apprentices and the government will add 10%. If you're a business that doesn't need to pay the levy, then you only need to pay 10% towards the cost of training and assessing your apprentice. You'll need to agree to a payment schedule with your training provider and pay them directly for the training. The government will then pay the remaining 90% up to the assigned funding band directly to your training provider.
The standard that you choose will have a funding band allocated to it, which is the maximum amount of money that the government will contribute towards your standard. If you'd like more information on funding bands, then check out our handy Funding Band page that'll give you all the details
4. Advertise Your Apprenticeship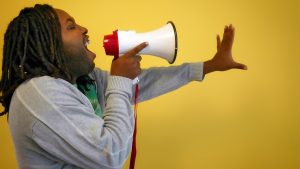 You'll then have to advertise your apprenticeship vacancy and wait for an influx of applicants. Conveniently, your training provider will do this for you so that you won't have to lift a finger!
5. Select Your Apprentice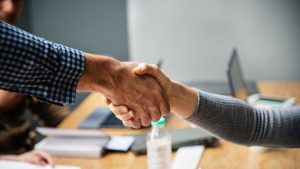 Once you've assessed your pool of candidates, you will select your apprentice and sign an apprenticeship agreement with them. You'll also have to sign a commitment statement with your apprentice and your training provider. This includes details such as the planned content and schedule for training and what is expected from all parties involved.
Apprenticeships will last for a minimum of a year and can last up to five years depending on the programme. If you'd like more information on the apprenticeship process, then you can contact the National Apprenticeship Service at 0800 015 0600.
~
We hope this useful guide helped you take that first step towards hiring an apprentice and taking your business to the next level in 2019!
To keep up to date with the latest news from TQUK EPA, return to our blog or follow us on Twitter, Facebook and Instagram.
See you around The Hive!