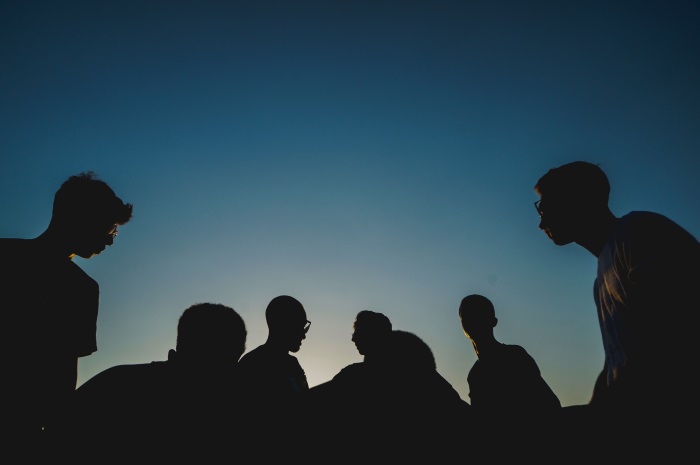 American scholar and organisational speaker, Warren Bennis, once said that "Leadership is the capacity to turn vision into action."
It means unlocking potential in people around you and harnessing that potential to achieve a goal. The best leaders do not seek power and status for their own sake; they recognise what others are capable of and find a way of bringing those capabilities into the world.
It takes a particular temperament and ability to work with and for other people. And these skills are in demand all over the UK, in every sector of the economy.
Hence the creation of the government's Team Leader/Supervisor Apprenticeship Standard. This standard is designed to give young people (or people of any age, for that matter) the skills they need to occupy a multitude of leadership positions, whether that be managing a team or a project.
Apprentices training in this standard will support, manage and develop members of their team, manage projects and monitor workloads as well as taking responsibility for delivering operational plans, resolving problems and building relationships.
These skills can be applied to almost any sector where team leading and building is the name of the game, in positions like supervisors and line managers. Such an apprenticeship can also be taken by a variety of people, from those at the beginning of their careers, to those who are just entering a management position, to those who already have practical management experience and want to develop a better understanding of management theory.
Learners who complete this apprenticeship will also have access to the massive resources of the Chartered Management Institute or the Institute of Leadership & Management by becoming Associate members after receiving their apprenticeship certification. Joining a wider community of leadership professionals will allow apprentices to develop their careers in their preferred direction.
In creating this apprenticeship, it was vital to get input from a variety of sectors. The trailblazer group that created the standards for this apprenticeship (which is made up of businesses including Anglo Educational, Barclays Bank, the BBC, Co-op, Virgin Media and HMRC) were responsible for creating a series of educational benchmarks the employer and training provider must meet, fostering the best possible knowledge, skills and behaviours in the apprentice.
All the abilities an apprentice will learn in this apprenticeship will be applicable in as many contexts and job roles as possible.
The end-point assessment for these apprenticeships will consist of four components:
Knowledge test (worth 30%)
Competency based interview (worth 30%)
Assessment of portfolio (worth 20%)
Professional discussion (worth 20%)
The test will evaluate your knowledge of leading and managing people, building relationships, communication, operational management and finance. This test will be multiple-choice and consist of questions based scenarios or situations the apprentice will have ideally encountered during their work experience.
The interview will be designed to test the apprentice's application of the knowledge they demonstrated in the knowledge test to a wide range of situations and may be conducted over a range of media, including telephone, Skype, online or written.
Throughout the apprenticeship, the apprentice will gather evidence of their occupational competence in a portfolio. Examples of this evidence can include written statements, reports, presentations, performance reviews, observations or feedback. Then the end-point assessor will review this portfolio and make a judgement about whether the apprentice is occupationally competent and demonstrates the knowledge, skills and behaviours outlined in the standard.
Further to the portfolio and the interview, the apprentice will then discuss and provide evidence of any additional learning/continued professional development undertaken during the apprenticeship, which may include details of any professional discussions through Professional Bodies, activities including assignments or projects and any details of any formal or informal learning undertaken.
This apprenticeship will help unlock the potential of future leaders in the UK, creating more efficient, productive and energised work environments. It's your chance to take advantage of this great opportunity!
To keep up to date with the latest incisive commentary from TQUK and the latest FE sector news, you can return to our blog or follow us on Facebook, Twitter, Instagram and LinkedIn.
See you out there!