The End-Point Assessment for the Adult Care Worker apprenticeship includes a Situational Judgement Test and a Professional Discussion.
What They Do
To work as an Adult Care Worker is to make a positive difference to someone's life when they are faced with physical, practical, social, emotional or intellectual challenges. In the Adult Care Worker apprenticeship, apprentices need to have the right Values and Behaviours, developing competencies and Skills to provide high-quality compassionate care and support. They are the frontline staff who help people with the care and support they need to achieve their personal goals and live as independently and safely as possible, enabling them to have control and choice in their lives.
Job roles are varied and determined by the type of service being provided and the person supported. Adult Care Worker apprentices may work in residential or nursing homes, domiciliary care, day centres, a person's own home or some clinical healthcare settings.
The Adult Care Worker Apprenticeship Standard covers both Adult Care Workers and Personal Assistants. Personal Assistants do the same job as an Adult Care Worker and work directly for one individual, usually within their own home. Working with people, feeling passionate about supporting and enabling them to live a more independent and fulfilling life is a rewarding and worthwhile job that provides excellent career opportunities.
End-Point Assessment Components for the Adult Care Worker Apprenticeship 
Situational Judgement Test
Professional Discussion
Situation Judgement Test
Apprentices will be presented with a range of real-life scenarios about which they are required to answer 60 Situational Judgement Test questions. The assessment will be undertaken online and under controlled conditions with a time limit applied. The questions will be drawn from the stated Knowledge and Skills elements of the standard and focus on the higher order competencies.
Professional Discussion
In the concluding assessment element, the End-Point Assessor leads a 45-minute Discussion to uncover additional evidence of personal development activities and how this learning was applied to the role and workplace. However, apprentices can only apply to undertake the Professional Discussion aspect of the assessment once they have achieved a pass in the Situational Judgement Test.
More Information
If you would like to learn more about the Adult Care Worker Apprenticeship Standard, check out our factsheets page or alternatively you can find more information via the Institute for Apprenticeships website.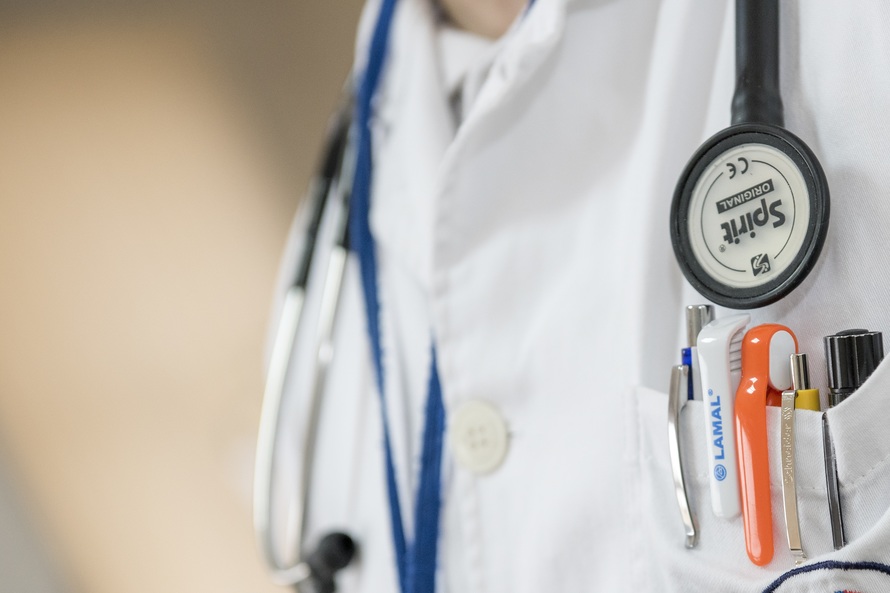 Fee:
£475 (Remote) £575 (Face-to-Face)
Payable at Registration: £119
Payable at Gateway: £356 (Remote) £456 (Face-to-Face)
Qualifications:
TQUK Level 2 Diploma in Care (RQF)
Functional Skills:
Level 1 Award in Functional Skills English (Attempted Level 2 Award in Functional Skills English).
Level 1 Award in Functional Skills Mathematics (Attempted Level 2 Award in Functional Skills Maths).
Industry Requirements:
Completed prior to enrolment: Enhanced Disclosure and Barring Service
Completed prior to completion: Care Certificate
Self Assessment
Payment Terms:
Training Qualifications UK will invoice a registration fee (~25%) upon registration and a gateway fee (~75%) upon gateway submission. Gateway fees will be adjusted depending upon the remote or face-to-face assessment preference.
Download Factsheet
*25% registration fee is transferrable to a new registration should an Apprentice withdraw from the apprenticeship. Upon receipt Apprentices, Employers and Training Providers will gain access to the TQUK EPA management suite.
**75% fee paid at gateway in non-refundable as we anticipate that once the apprentice has passed through gateway they will be ready to undertake the end-point assessment elements. If the 75% payable upon gateway is not paid within 30 days of invoice we, as the EPAO, will put a hold on any end-point assessment activities being undertaken and any certification processes.
Training Qualifications UK offers one free re-sit per multiple-choice test where included within a standard. Element assessments re-sits will be charged per assessment and standard