Testimonials
Training Qualifications UK is an award-winning, Ofqual recognised, Awarding Organisation that understands the needs of employers, training providers, learners and everyone in between.
We know that in offering world class customer service, we are supporting all our training providers so that they can support apprentices who are working towards apprenticeships across the country.
But we know that when you read 'world class customer service', the proof really is in the pudding so here's just a few testimonials from some of our approved centres and customers, we'll let you decide if we're telling the truth.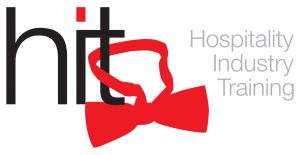 HIT Training
As one of the UK's top Hospitality training providers, it was important for us to find and work with an EPAO that was as dedicated to apprentices as we are. TQUK EPA have been terrific in supporting HIT Training in the delivery of end-point assessment and helped us to certificate the first learners across the country in the Hospitality Team Member apprenticeship standard.  Their dedication and professionalism is faultless. We look forward to continued success and a strong partnership moving forwards.

Connect 2 Care
Training Qualifications UK EPA are a pleasure to work with. Connect 2 Care would like to thank them for their continued support and cooperation in the delivery of first class end-point assessment services. Here at Connect 2 Care we have a vision to improve an individual's skills which ensures that our apprentices make a difference to every service user or patient that we in turn support.  TQUK EPA share our vision – they are passionate about the Care Sector, they are passionate in improving standards, they are passionate in ensuring their service, our service blends to support each and every apprentice and employer.

Creative Support
From the very beginning, TQUK has engaged with us, listened to us and worked with us to obtain a streamlined EPA process from beginning to end. Anything we've asked, they facilitated. When they said they were ready, they were ready. As a centre manager, I found it easy to use TQUK's online resources. They were an excellent way of tracking where everyone was, keeping an eye on the quality of the learner's experience, looking up testimonies and diplomas. It was also very easy to upload evidence – it's brilliant – even sat on a train I was able to upload evidence onto the site. That was excellent. We are happy to recommend TQUK to any and all training providers who are looking for an EPAO.