Senior Healthcare Support Worker
The End-Point Assessment for the Senior Healthcare Support Worker apprenticeship includes a Multiple-Choice Question Test, an Observation of Practice and a Professional Discussion.
What They Do
Apprentices in the Senior Healthcare Support Worker apprenticeship will be the main source of assistance for registered healthcare practitioners to allow the delivery of excellent healthcare services to all types of people, from babies, infants and children, to young people and adults. A Senior Healthcare Support Worker is required to be steeped in healthcare delivery practices and tasks under the close supervision of a registered healthcare professional. An Apprentice's duties will depend on the care brief they are assigned.
Apprentices will also learn how to be a leader – how to motivate and manage people to achieve their optimum performance and deliver the best care possible. As a result, alongside the vast amounts of healthcare-related knowledge and skills, apprentices will also learn fundamental management and leadership techniques in order to ensure they are successful in their role.
Specialist Options Available for the Senior Healthcare Support Worker Apprenticeship
Adult Nursing Support
Maternity Support
Theatre Support
Mental Health Support
Children and Young People Support
Allied Health Profession Therapy Support
End-Point Assessment Components 
Multiple Choice Question Test
Observation of Practice
Professional Discussion
Multiple Choice Question Test
Apprentices will be presented with 60 multiple-choice questions (40 core questions and 20 specialism questions, all of which are worth 1 mark each) that cover Knowledge requirements of the Senior Healthcare Support Worker Apprenticeship Standard. The Test will take 90 minutes.
Observation of Practice
The End-Point Assessor will spend 120 minutes (+/- 10%)  observing the Apprentice during the course of their normal work. A 10-minute (+/-10%) question and answer session will follow to assess skills and behaviours not fully seen during the observation period.
Professional Discussion
The Professional Discussion is synoptic and will assess the Knowledge, Skills and Behaviours from across the standard. Lasting approximately 60 minutes, the Discussion will take place between the End-Point Assessor and the apprentice and will be structured towards a template outlined by the End-Point Assessment Organisation.
More Information
If you would like to learn more about the Senior Healthcare Support Worker Apprenticeship Standard, check out our factsheets page or alternatively you can find more information via the Institute for Apprenticeships website.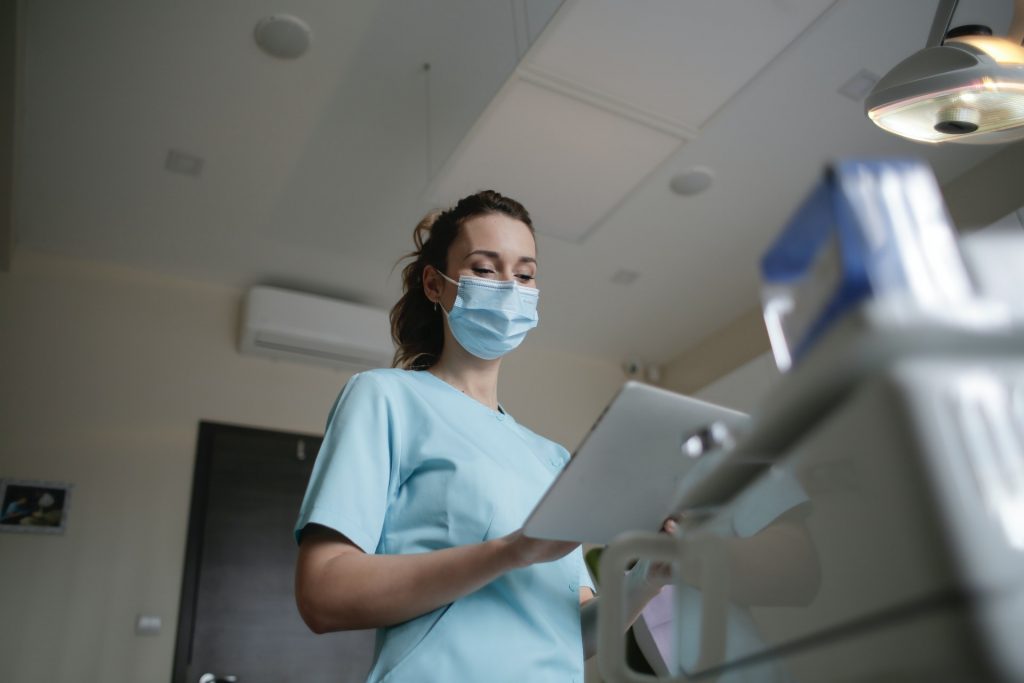 Qualifications:
A level 3 qualification appropriate to the apprentice's chosen specialism
Functional Skills:
Level 2 Award in Functional Skills English
Level 2 Award in Functional Skills Mathematics
Fee:
£400 (Remote) £500 (Face-to-Face)
Payable at Registration: £100
Payable at Gateway: £300 (Remote) £400 (Face-to-Face)
Payment Terms:
Training Qualifications UK will invoice a registration fee (~25%) upon registration and a gateway fee (~75%) upon gateway submission. Gateway fees will be adjusted depending upon the remote or face-to-face assessment preference.
Download Factsheet
*25% registration fee is transferrable to a new registration should an Apprentice withdraw from the apprenticeship. Upon receipt Apprentices, Employers and Training Providers will gain access to the TQUK EPA management suite.
**75% fee paid at gateway in non-refundable as we anticipate that once the apprentice has passed through gateway they will be ready to undertake the end-point assessment elements. If the 75% payable upon gateway is not paid within 30 days of invoice we, as the EPAO, will put a hold on any end-point assessment activities being undertaken and any certification processes.
Training Qualifications UK offers one free re-sit per multiple-choice test where included within a standard. Element assessments re-sits will be charged per assessment and standard