Hiring an apprentice brings a large range of benefits to your business while helping out the hundreds of thousands of people around the UK who are looking for work. Apprenticeships are designed to train individuals with little or no experience in a role into workers who have all the skills needed to excel in their job. As an employer, the time you spend investing in your apprentices will help them become excellent employees dedicated to improving your business.
Here are five fantastic reasons why you should hire an apprentice:
1. You Increase Your Productivity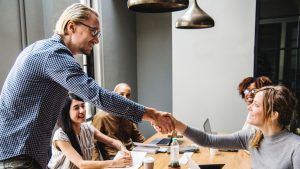 Hiring an apprentice is a fantastic way for your business to grow its talent and develop a motivated and highly skilled workforce. Because apprentices earn while they learn, they'll be trained in the latest industry knowledge while developing vital skills that'll benefit your business, all the while receiving a wage.
An apprentice can also increase your company's productivity! According to research conducted by the National Apprenticeship Service, employers who had an established apprenticeship programme reported that productivity in their workplace had improved by 76%, while 75% reported that hiring apprentices improved the quality of their product or service.
2. You Decrease Staff Turnover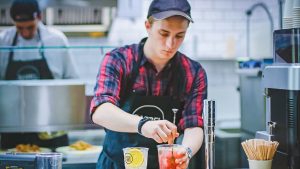 Hiring an apprentice means training and nurturing them throughout their entire programme. Investing time and energy in apprentices like this can really secure their loyalty to your company and help decrease your staff turnover.
For example, Whitbread, the UK's largest hotel, restaurant and coffee shop operator, focused on improving staff retention in their apprenticeship programme, as it was a business challenge for the organisation. Their findings were great: for entry level, back-office roles, turnover rates were 55%, while on the apprenticeship level this was reduced to 40%. Furthermore, when calculating retention rates, nearly three-quarters of their apprentices stayed with the company for more than 12 months, whereas only a quarter of non-apprentices did.
As a result of these numerous apprenticeship benefits, the company has set an ambitious target to recruit 1,500 more apprentices into the business over the next two years.
3. You Benefit From Fresh Thinking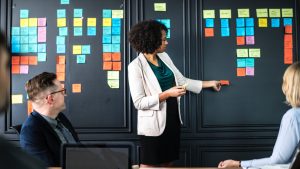 Apprentices can bring new ideas into your organisation and develop many more as they gain experience in their role.
CBI Magazine asked a variety of businesses why they hired apprentices. Tricia Vincent, Training and Competency Manager at Siemens Gamesa Renewable Energy, said that "Inquisitive and curious minds enable us as a business to progress, develop and innovate. Our apprentices complete some quite complex projects that push not only their newly acquired engineering skills, but also encourage their ability to problem solve. We empower them to make suggestions on improvements and present their ideas."
At the Manchester Airport, Press Office Manager Seb Thompson also talked about the benefits he received from having a social media apprentice: "It has made a real difference and brought a new perspective that you don't get through the normal recruitment process. They are totally immersed in the digital world. And as they learn and develop with their qualification we have seen them bring in a wealth of innovative ideas and trends so the whole team actually ends up learning something new."
4. You Contribute To Your Community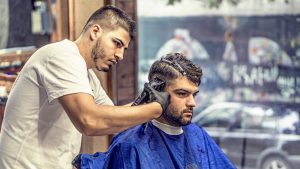 Hiring apprentices ensures that your business gives back to the local community by helping combat youth unemployment in your area. By doing this, you'll help create a skilled workforce that'll drive your company forward and enhance your organisation's image in the process.
According to research conducted by the Centre for Business and Economics Research in 2015, offering apprenticeships was perceived by two-thirds of the public as contributing to society and providing opportunities for young people. As a result, five million consumers are more likely to buy from an apprentice employer and one in four consumers would even pay more for goods and services from companies that employ apprentices.
5. You Use Your Apprenticeship Levy Contribution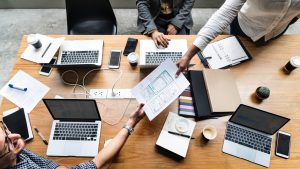 If your business has a payroll of £3 million or more, then you must pay the apprenticeship levy whether you employ an apprentice or not. This levy is charged at a rate of 0.5% of your company's pay bill, and as an employer, you'll be given 18 months to spend each payment.
So why not use it? By hiring apprentices, you can ensure that your levy doesn't go to waste and spend that money on attracting great young talent and developing your staff to benefit your business in the long run.
A win-win all around!
~
And there you have it — five great reasons why your company should hire an apprentice! If you'd like to see the range of standards we provide End-Point Assessment for, click here. Otherwise, to keep up to date with the latest news from TQUK EPA, return to our blog or follow us on Twitter, Facebook and Instagram.
See you around The Hive!