Here at Training Qualifications UK, we like to make sure you're kept aware of all the most important goings-on in the world of End-Point Assessment. With that in mind, this week we provide information about updating Verve EPA for the Learning Mentor, Learning and Skills Teacher and Assessor/Coach Standards, as well as information about the Gateway Meeting Records for those Standards.
Learning Mentor, Learning and Skills Teacher and Assessor/Coach Standards
For an element of the Learning Mentor, Learning and Skills Teacher and Assessor/Coach Standards, a Subject Advisor may be required to provide support throughout the End-Point Assessment.
This support would be provided to the End-Point Assessor, should they not be a subject/sector specialist in the Apprentice's employment area. The role of the Subject Advisor is to notify the End-Point Assessor if any sector or specialist principles and practices are inappropriate or questionable.
In order for us to effectively forecast and internally plan for the standards listed above, we require confirmation of the Apprentice's teaching sector.
Therefore, we kindly ask that all Providers update our Verve EPA system with this information, as soon as possible. Moving forward, we will require this information at the point of registration.
Action Guidance – How to update Verve
Step 1: Log in to Verve EPA and select 'Apprentices'.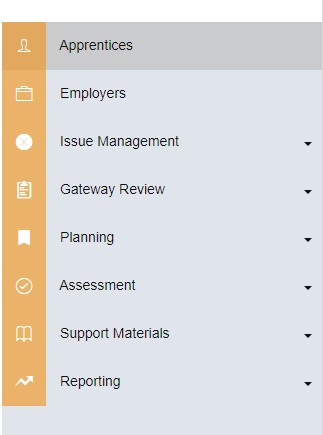 Step 2: Chose the applicable Apprentice and select 'edit'

Step 3: Select 'Apprentice Details'

Step 4: Then please input the Apprentice's Teaching Sector in the 'External Learner ID' Section, as shown below.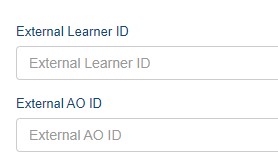 Please note, this is a free type box.
Should you have any questions in relation to this system requirement, please feel free to contact us at epa@tquk.org and one of our Customer Service Officers will be more than happy to support you.
Gateway Meeting Records updates
Further to the above, we have now also updated our Gateway Meeting Records for the below Standards. 
Assessor/Coach
Learning and Skills Teacher
Learning Mentor
The update involves the addition of an Apprentice Teaching Sector section to allow for clear identification of the relevant sector that the Apprentice works in. This, in turn, helps support End-Point Assessor allocation.
These new Gateway Meeting Forms are now live on Verve EPA.
Due to the Apprentice Teaching Sector being mandatory for allocation purposes, these documents must be used with immediate effect for any Apprentice due to have their Gateway Meeting and be submitted through Gateway.
As per our SLA, return of completed Gateway reports are required within two working days of the Gateway Meeting being held.