If you want to jumpstart your career in 2019, then an apprenticeship is the perfect way to go!
Not only do apprenticeships allow you to earn while you learn, but they also provide a cost free alternative to university, give you valuable work experience and a high chance that you'll secure permanent employment. In fact, 90% of apprentices stay in employment after their apprenticeship, with 71% of those staying with their employer after the end of their programme.
So, to help all those who have decided to take the leap, we're offering four valuable tips to help you completely crush your apprenticeship application.
1. Choose The Right Apprenticeship For You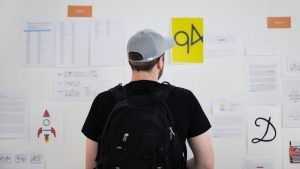 There are a large range of apprenticeships out there spanning many roles and sectors. Whether you're interested in working in Hospitality, Healthcare or Management, there will be a perfect apprenticeship out there waiting for you.
So get out there and find it!
A great place to start is with the Find an Apprenticeship service. You'll be able to search for any job title or employer you're interested in, input your postcode, and the website will come up with all of the relevant apprenticeships available in your area. If you're unsure of what specific job role you'd be interested in, you can also use the 'browse' function and look for an apprenticeship by category.
2. Conduct Research Into Your Role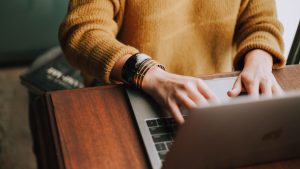 Once you've found an apprenticeship that you'd like to apply for, make sure you thoroughly research the role. Familiarise yourself with all of the responsibilities along with the qualities that your employer is looking for. Spend a good amount of time reading through the job description and researching the company itself by looking at its website and learning about its values. You'll need to think about how you will suit the role and the company to optimise your application and interview chances.
3. Personalise Every Application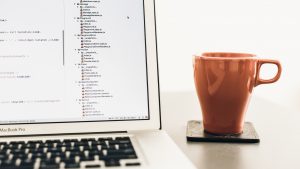 That research that you conduct will come in handy once you write your application. Once you're more familiar with what your potential employer is looking for, you can start to write about your own qualities and experiences and connect them with how you'd be perfect for the role.
Write about specific examples to back up your claims. If you say that you have great leadership skills, then give an example of how you've demonstrated this in the past. Also make sure that you have excellent spelling and grammar throughout your application as small mistakes never look great.
Furthermore, if you're applying for multiple apprenticeships, make sure you personalise every application you send. Even if you're applying for apprenticeships that have the same job role, each role and company will be different, and changing your application to match each role will give you a greater chance of securing several interviews
4. Look Smart and Remain Calm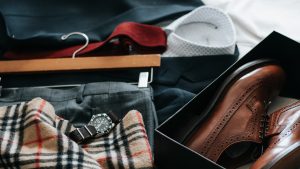 If you manage to secure an interview, then well done! You should refresh yourself on all of the research that you conducted into your role and company. You can also research some questions that they might ask you in the interview and practice your answers beforehand so that you're not caught off guard.
Your interview attire will depend on the role and the company. If you're applying for a role in a more formal company then smart business attire, such as pressed shirts, blazers and trousers will be the way to go. However, if you're not sure, then it's best to check with the company before the day. Some employers don't mind smart casual, or even casual wear, and wearing a suit and tie to an interview like this would look out of place.
Nerves are only natural before an interview. However, by preparing as best you can, having some faith in yourself and remaining calm and professional throughout your interview, you'll put yourself in the best position to be accepted onto an apprenticeship and start your career off with a bang!
~
We hope this helped all you aspiring apprentices out there with your applications!
To keep up to date with the latest news from TQUK EPA, return to our blog or follow us on Twitter, Facebook and Instagram.
See you around The Hive!