It's Filet Mignon Day, ladies and gentlemen!
Mhh, a whole day dedicated to this delicious cut of beef. Who could ask for more?
In assessing Commis Chef Apprentices, we see the care and dedication that goes into serving the finer cuts of meat like filet mignon. Commis chefs tend to be the most common starting position in many kitchens. They carry out basic tasks under the eye of a senior chef, and throughout their apprenticeship they'll have all sorts of interactions with beef—identifying which cuts to use, prepping and seasoning the meat, storing different cuts in the appropriate manner and using correct knife skills to prepare the food.
So we thought this would be the perfect opportunity to give them some help! Here's our quick guide to a few of the most popular cuts of beef: where they come from and how you might want to cook them for delicious results!
The Magnificent Cow

First, we start with the cow itself. Just as End-Point Assessments are made up of different components—judgement tests, culinary challenges and practical observations abound—so are cows made up of different parts. The diagram above is for your reference (we're looking at you, apprentices!), as we'll be talking about where the following cuts come from in the animal.
Filet Mignon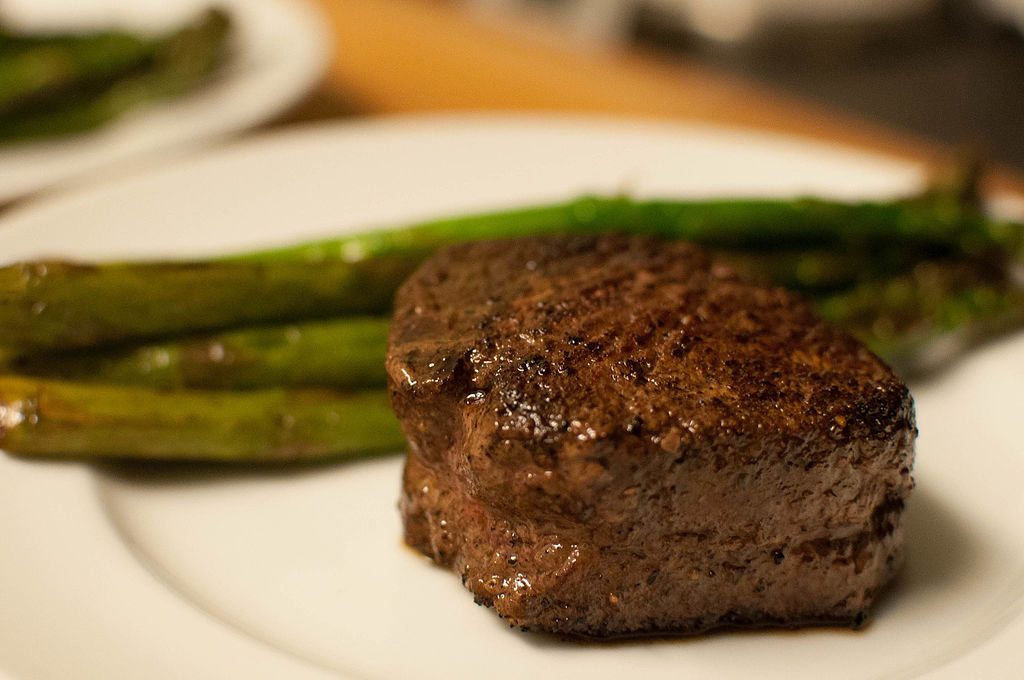 We begin, of course, with filet mignon. This piece of meat is a smaller cut of the fillet, which is taken from the tenderloin, also known as the short loin. This muscle is one of the least active on the cow, which makes its meat incredibly tender. The fillet is regarded as the king of all steaks, which explains why it comes with such a high price tag! If you can afford to dine on a filet mignon, then you're clearly doing something right!
Apprentice cooking tip: A filet mignon should be cooked over an incredibly high heat as quickly as possible to avoid the meat drying out.
Brisket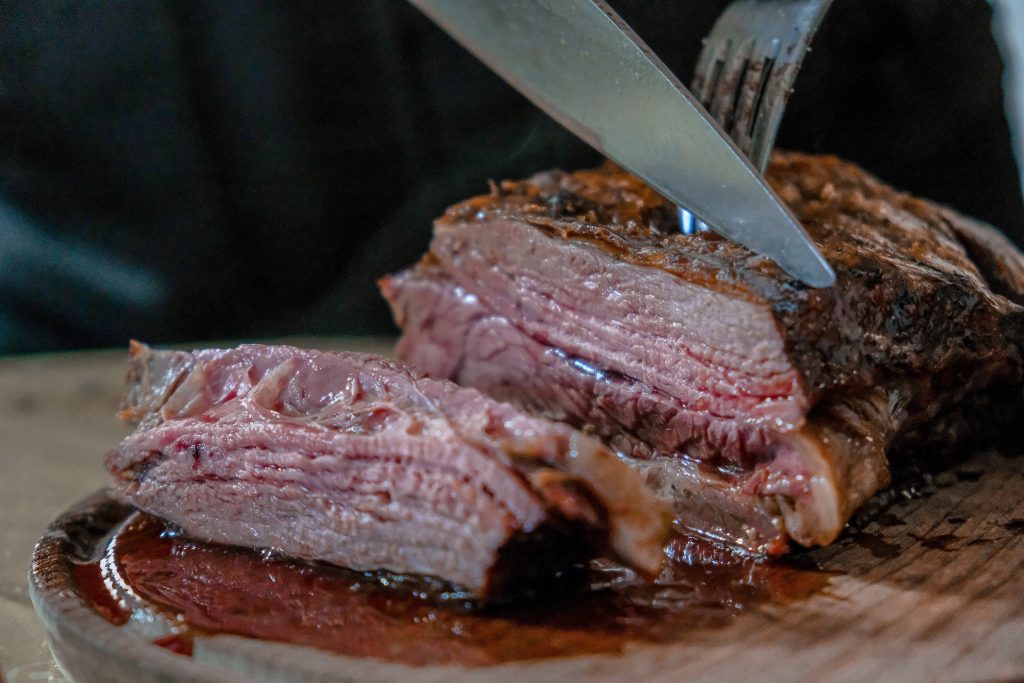 The brisket comes from the chest area between the shoulders of a cow, which means that it does a lot of work in its lifetime. This cut has high amounts of fat and connective tissue, which adds a lot of flavor to the meat. The brisket is usually sold boned and rolled as a full joint, and needs to be slow-cooked to render all of its fat and connective tissue down.
Apprentice cooking tip: A brisket is traditionally slow-roasted in the oven until the meat falls apart and becomes beautifully tender, like the picture above. It can also be used in pit smoking, a popular American technique that creates smoked, barbequed briskets.
Sirloin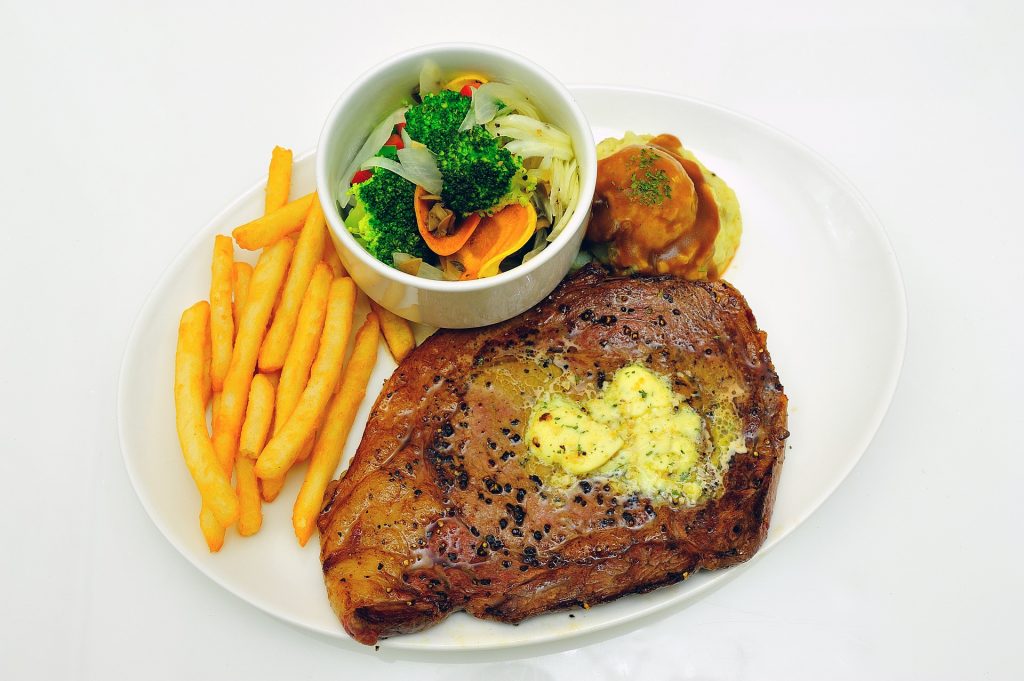 The sirloin is located just above the tenderloin, at the top of the loin in the diagram, and has a good balance of fat and tenderness. Sirloins are typically sold boned and rolled, ready for roasting whole, but are also cut and sold as steaks.
Apprentice cooking tip: The customer is always right, and they'll have their own preference for how their sirloin steak is cooked. For your own reference, we suggest cooking this steak to at least a medium, as this gives the fat time to render down so it can cook in its own juices. Mhh.
Chuck Steak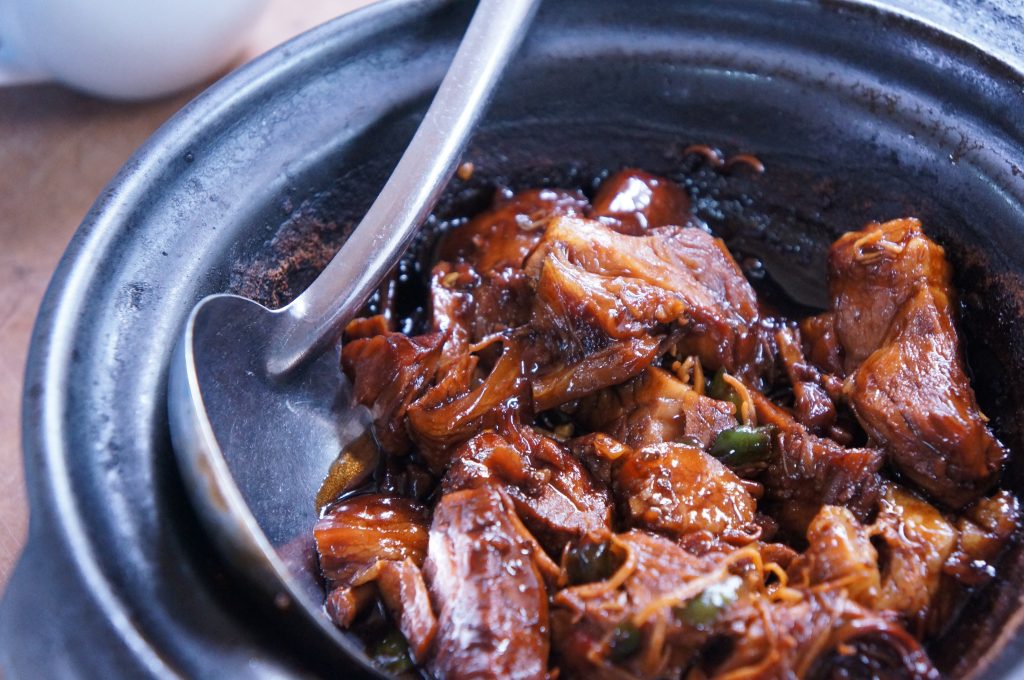 Chuck comes from the area around the shoulders, which is a hard-working part of the cow. This means that chuck can turn out quite tough if it isn't cooked correctly, but it also makes it one of the most economical cuts of beef out there.
Apprentice cooking tip: Chuck has a good amount of fat and tissue that needs to be broken down. This means that chuck is best used in stews, casseroles or pies, all of which are cooked for over an hour.
~
We hope this guide helps all the Commis Chef Apprentices out there with your knowledge! If you'd like more help with your apprenticeship, then you can download our factsheet that'll give you an overview of your programme, along with some very valuable tips for your End-Point Assessment.
If you're an employer looking for an End-Point Assessment organisation, then find out more about the Commis Chef standard here.
To keep up to date with the latest news from TQUK EPA, return to our blog or follow us on Twitter, Facebook and Instagram.
See you around The Hive!