As per our previous communication in May and September, for an element of the Learning Mentor, Learning and Skills Teacher and Assessor/Coach Standards, a Sector Specialist Advisor (SSA) may be required to provide support throughout the End-Point Assessment.
This support would be provided to the End-Point Assessor, should they not be a subject/sector specialist in the Apprentice's employment area, for which the teaching topic is based upon. The role of the SSA is to notify the End-Point Assessor if any sector or specialist principles and practices are inappropriate or questionable.
In order for us to effectively forecast and internally plan for the standards listed above, we require confirmation of the Apprentice's teaching sector at the point of registration.
Therefore, we kindly ask that all Providers update our Verve EPA system with this information, as soon as possible, to prevent any delays at Gateway. 
As above, moving forward, TQUK requires this information at the point of registration.
Action Guidance – How to update Verve
Step 1: Log in to Verve EPA and select 'Apprentices'.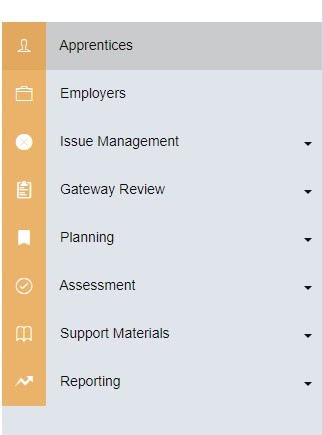 Step 2: Choose the applicable Apprentice and select 'edit'

Step 3: Select 'Apprentice Details'

Step 4: Then please input the Apprentice's Teaching Sector in the 'External Learner AO ID' Section, as shown below.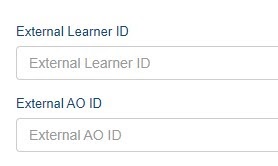 Please note, this is a free type box. 
Should you have any questions in relation to this system requirement, please feel free to contact us at epasupport@tquk.org and one of our Customer Service Officers will be more than happy to support you.
As previously confirmed, we have been kindly been supported by our Providers, who put us in touch with an SSA at the point of Gateway. This was previously discussed and agreed with Ofqual; however, following further guidance from the Institute, we can no longer maintain this arrangement.
The Institute has indicated that they wish to resolve the challenges faced, we will keep you informed as we receive updates in relation to this.
Where subjects are niche, and access to an SSA is not available, Gateways may be paused at the point of Gateway submission, based on availability. Should this be the case, TQUK will inform you immediately. 
If you have any questions or require any additional support in relation to this update, please contact us at epasupport@tquk.org